To add balance to your Hologram account go to the Billing section on the left hand-side navigation bar of your Dashboard.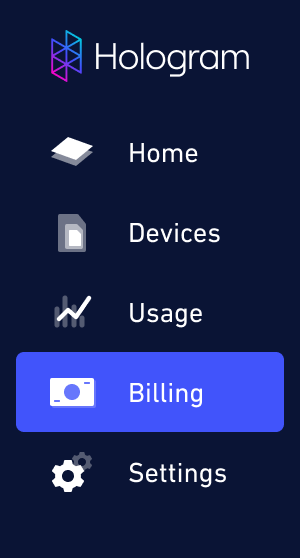 Once the Account page opens, make sure there is a valid payment method on file in the Payment method card.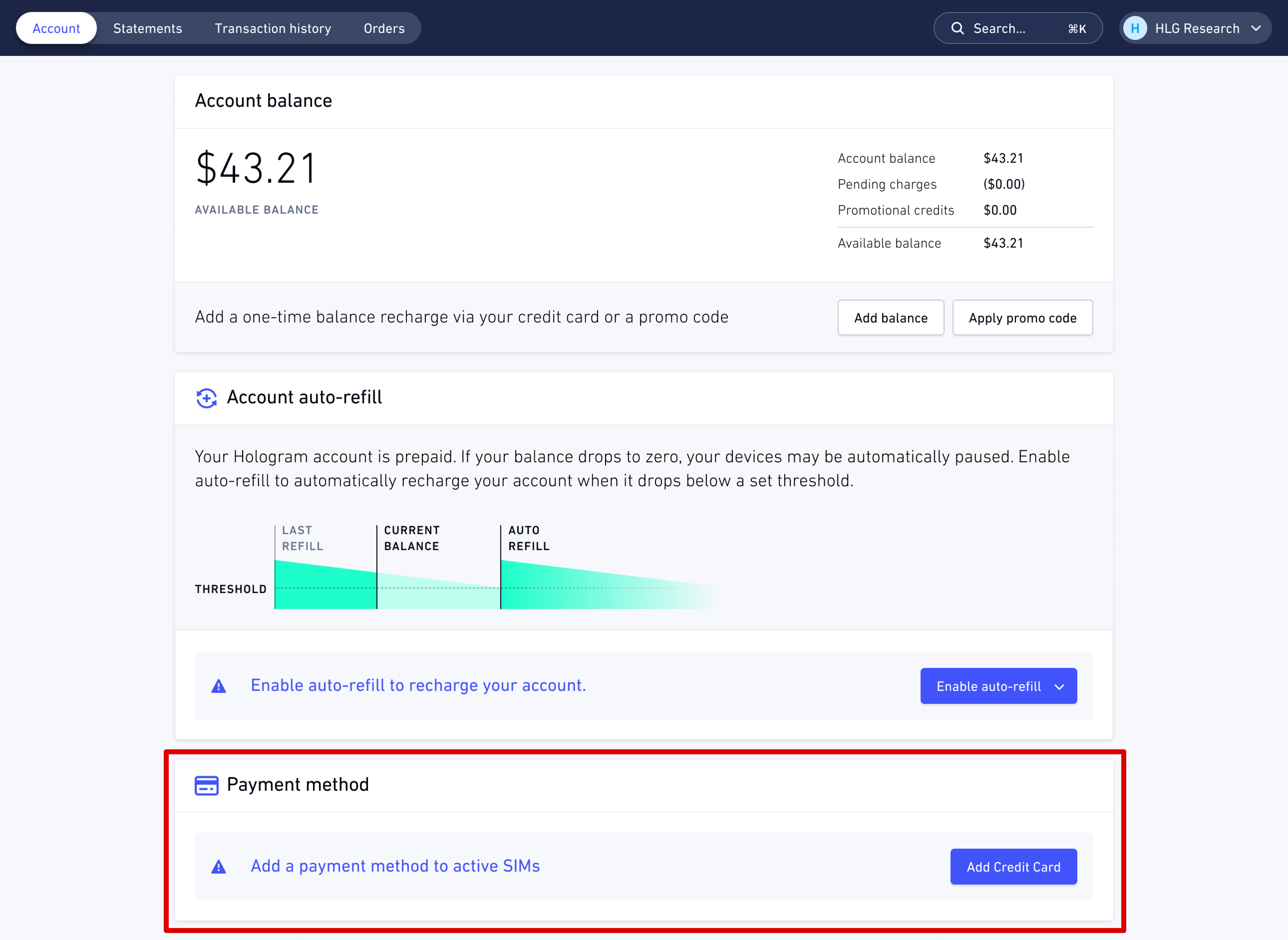 Next, in the Account balance card, click the Add balance button.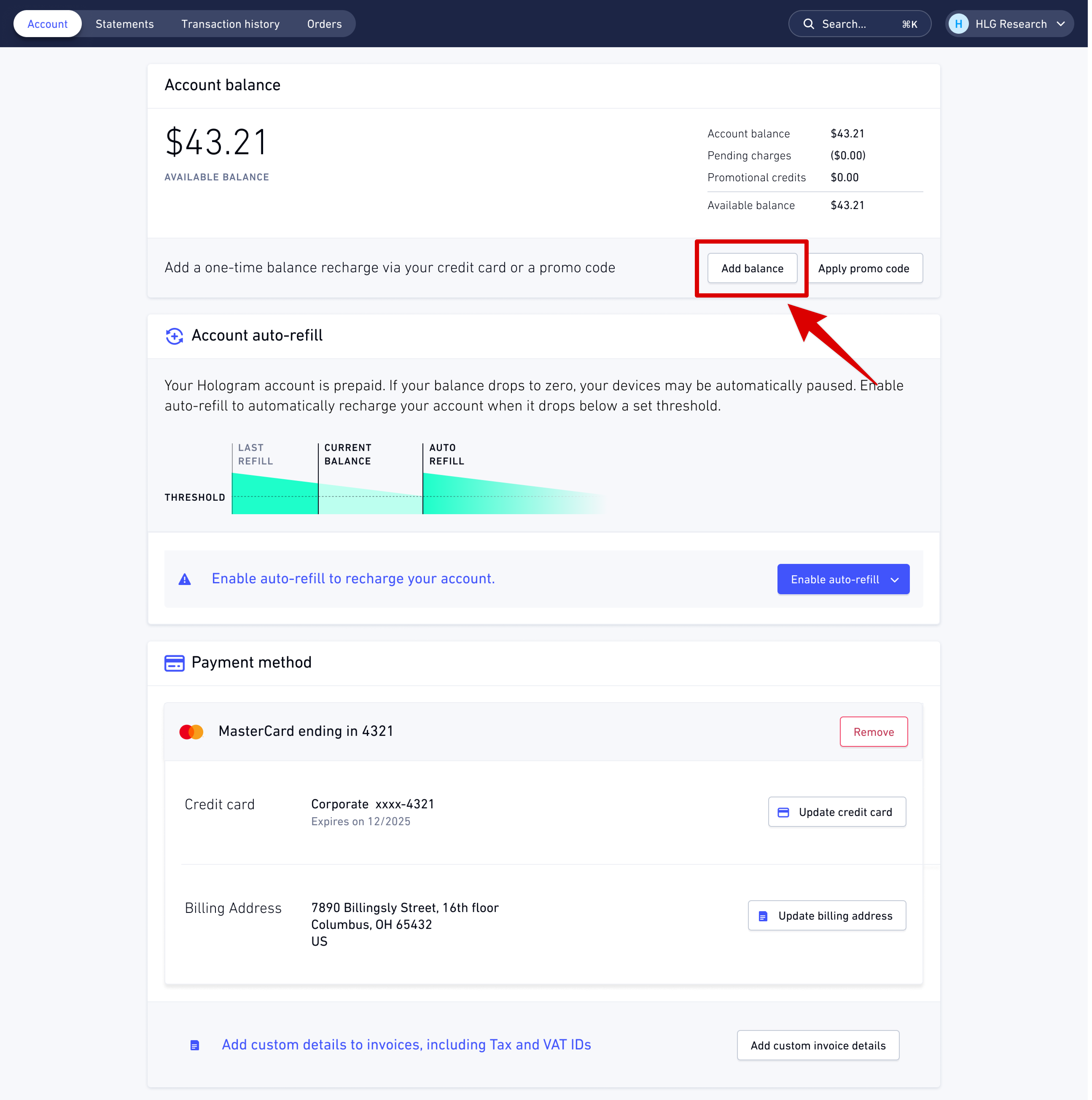 Enter the amount you want to add to your balance in the Add balance modal that appears, then press the Add balance button.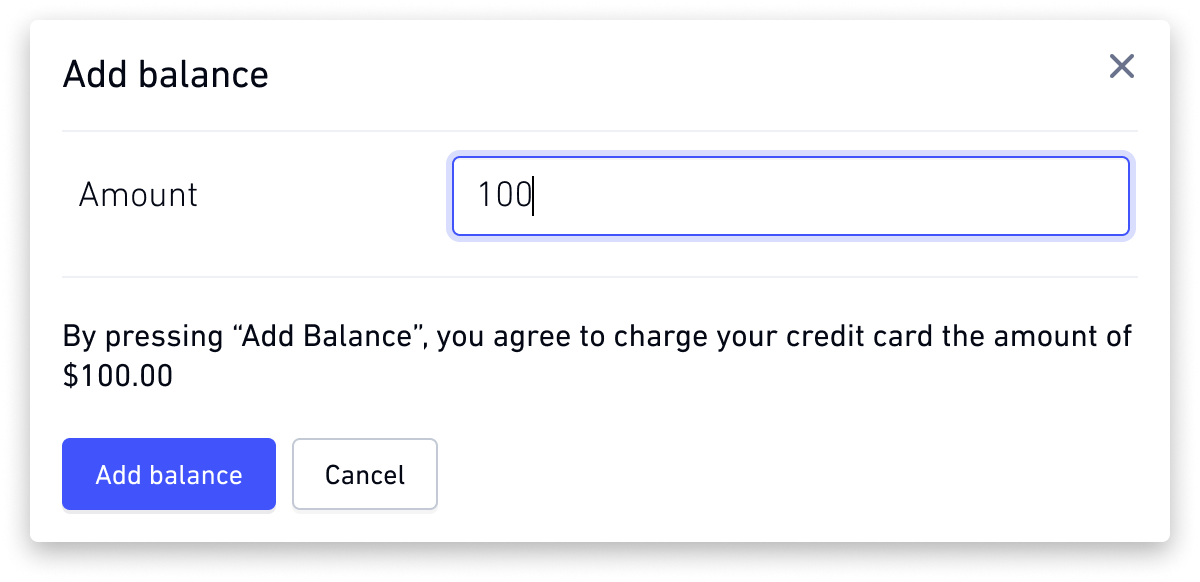 After submitting you should see the amount added to your account's balance.