Pooled plans are a great alternative to individual plans given that they allow you to share a set amount of pre-paid data across multiple devices. In this guide we go over how to set up a pooled plan.
Note: Pooled Plan base data costs will not draw from your balance, but will instead be charged directly to the credit card on file in your Dashboard. Overages and each SIM's base cost, however, will draw from your balance like all regular Dashboard transactions.
Before we begin please note that pools are only available for users on the Professional Edition and that they apply to all devices on Flexible plans in the organization.
1) From the Devices section open the Plans page.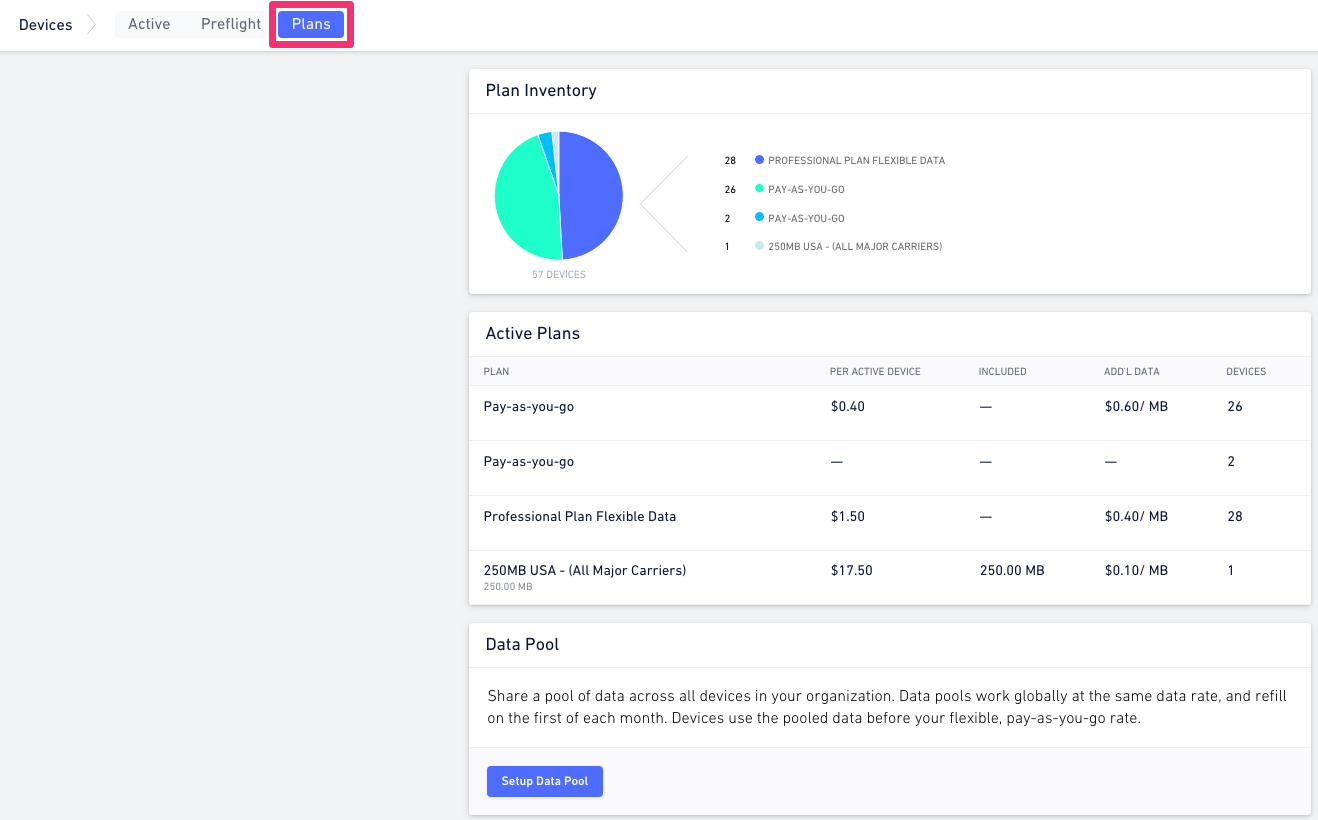 If you don't see some of these cards please make sure you are on the Professional Edition if you are, please refresh your page.

2) Go to the Data Pool Card and hit the Setup Data Pool Button.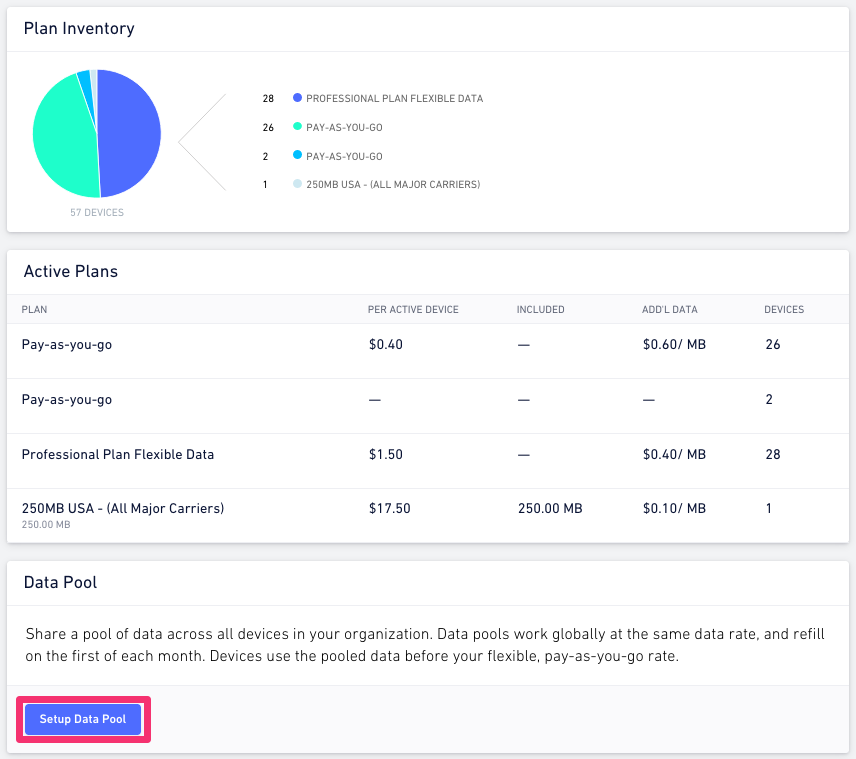 3) Next you will see the Setup Data Pool window which is where we can set the pool size from one of several options and set the start date.
Please note that all pooled plans restart on the 1st of each month so its best to set this up early in the month or schedule the pool to start in the next month.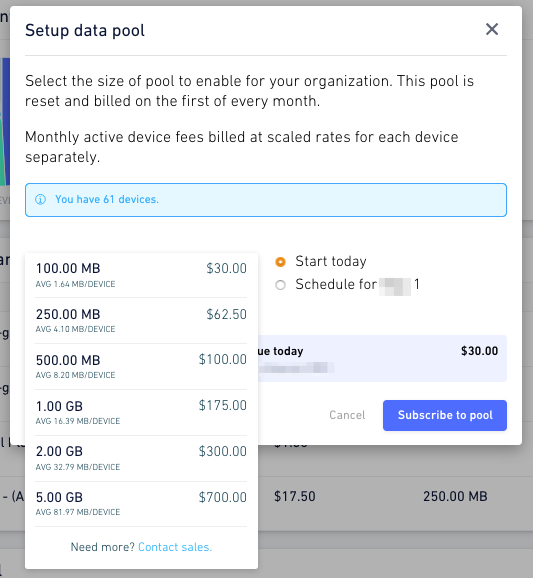 Once you are done hit the Subscribe to pool button.

5) Back in the Plans page, you will see information for your Data pool, a button to disable it and and button to change it for the next month.

If you run out of data on your pool your devices will revert to being charged their regular flexible plan amounts.