To add promo balance to your Hologram account go to the Billing section on the left hand-side navigation bar of your Dashboard.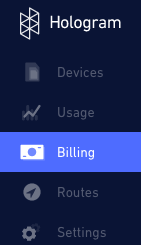 Once in the Billing section make go to the Account Balance card click the Apply Promo Code button.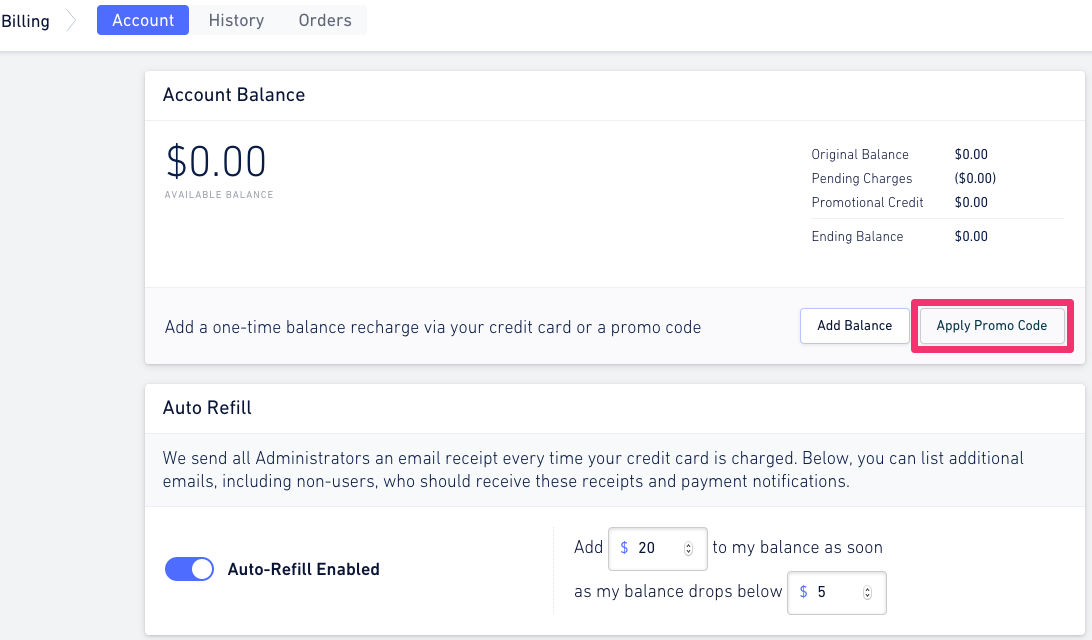 The Apply promo code page should pop up. Here simply enter your promo code and hit the Apply promo code button.


After submitting you should see the amount added to your account's promo balance.