Hologram's Dashboard offers a suite of different tools to monitor your devices and track your fleet's usage. In this guide we go over the different reports Hologram provides to help you stay on top of your IoT deployment and optimize your operation.
On the Devices you are able to filter by Usage.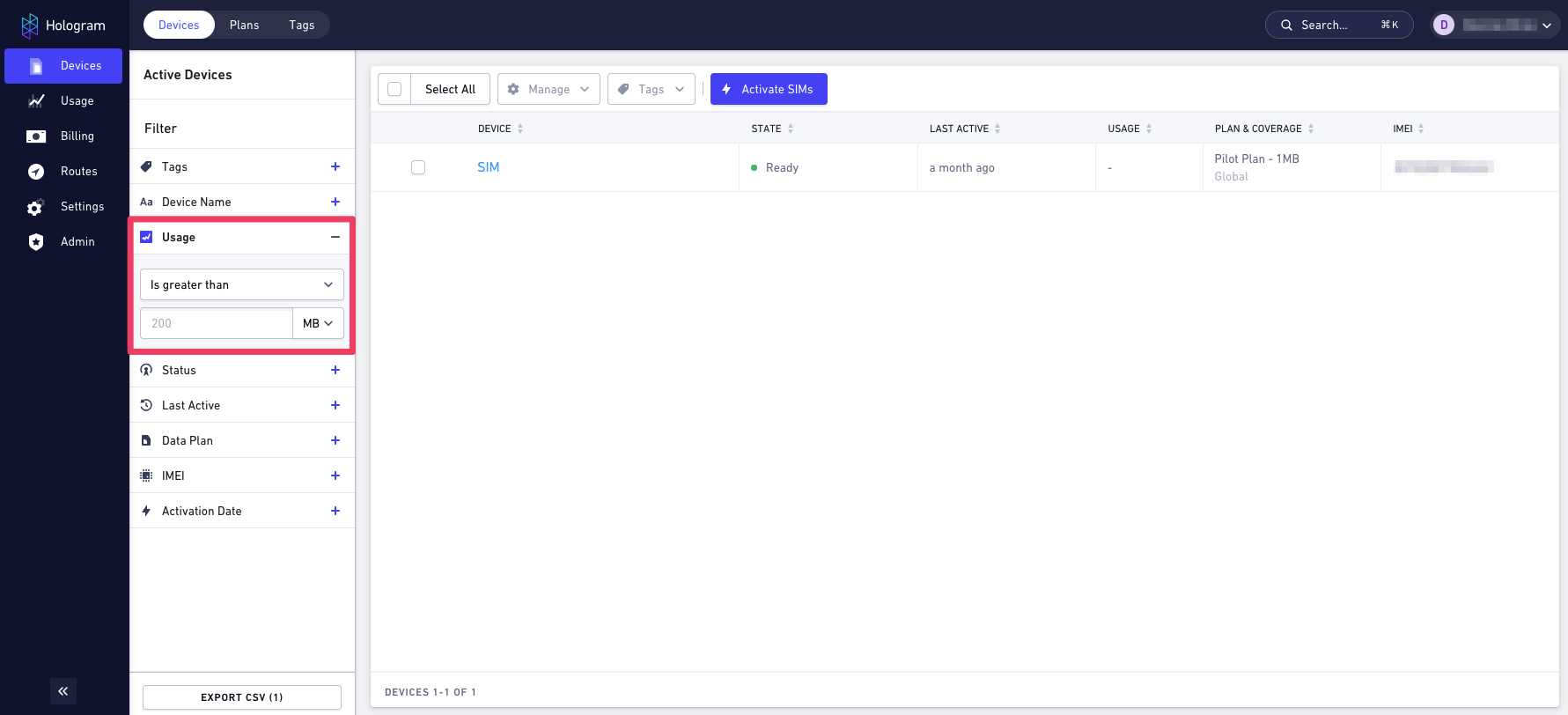 You can also visit the Usage section on the left-hand side of the Dashboard.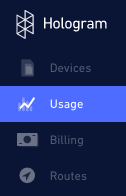 This will take you to the Usage Reports page where you get a usage overview for the entire organization.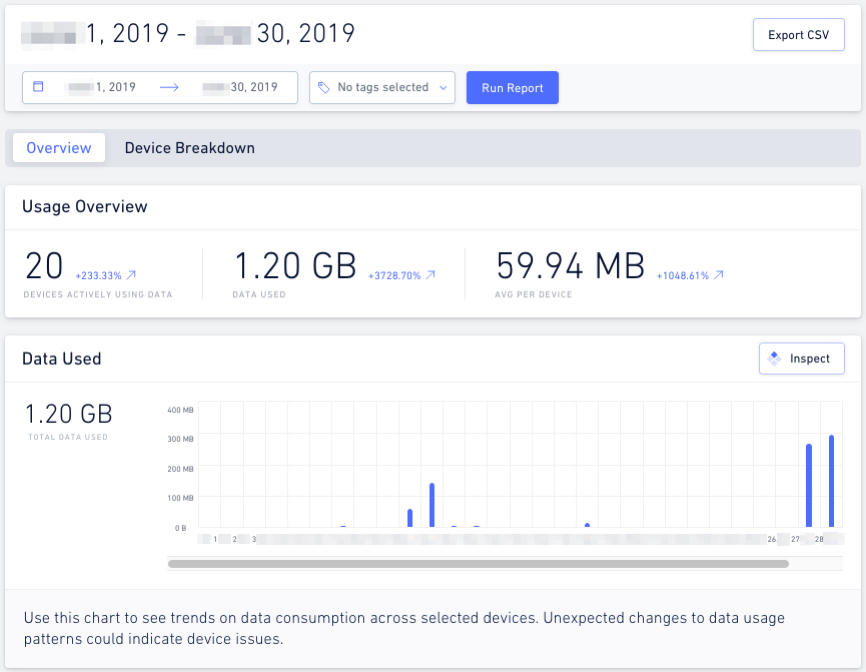 Hitting the inspect button in the Data Used card will give you a day by day breakdown of data usage.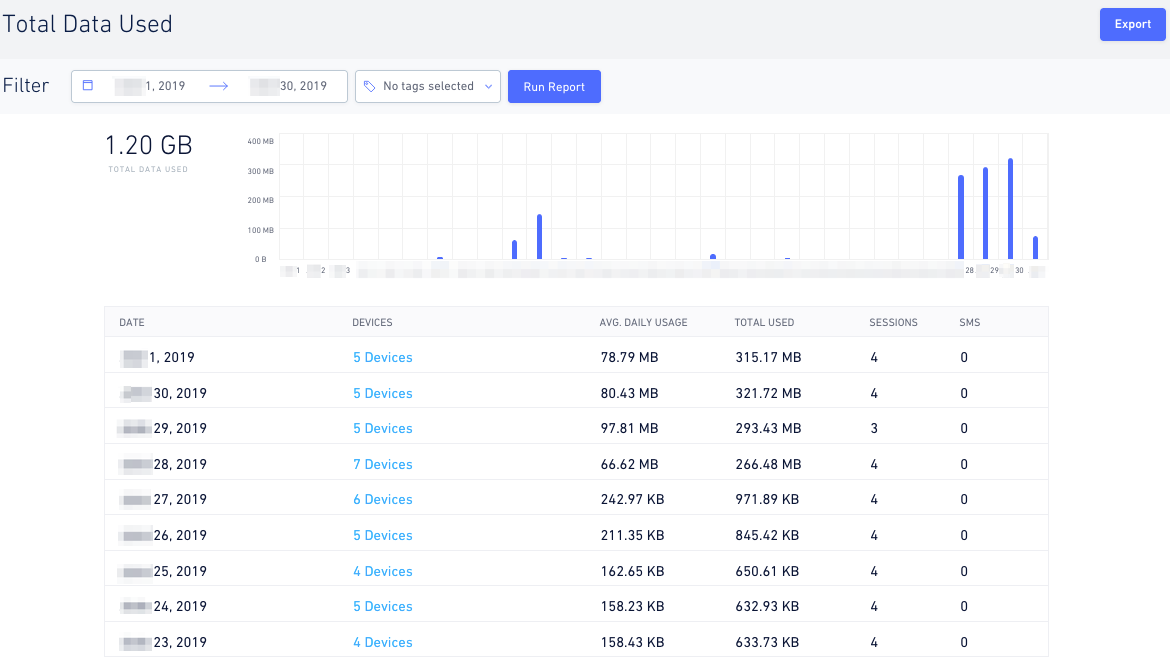 Furthermore, hitting the link in the Devices column will give you a breakdown by device.

Back in the Usage section you can visit the Live page on the top left-hand corner of the page. The Live page will show your organization's sessions over the last few days.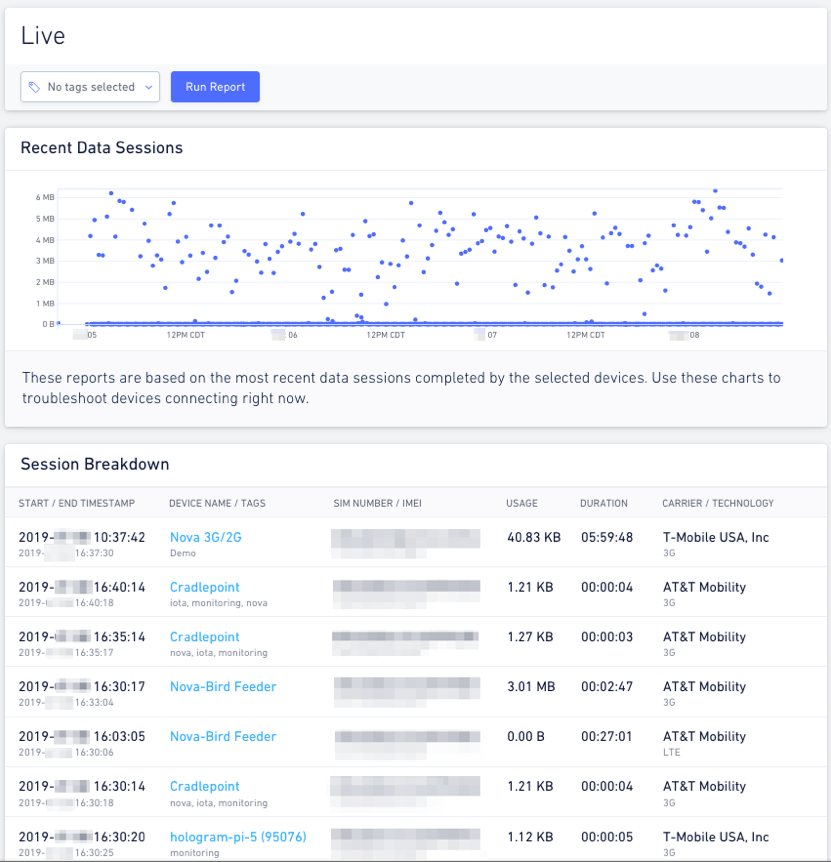 If you are curious about a specific Device's data usage similar tools are available at a device level. To access them go to the Device's page and navigate to the Usage tab.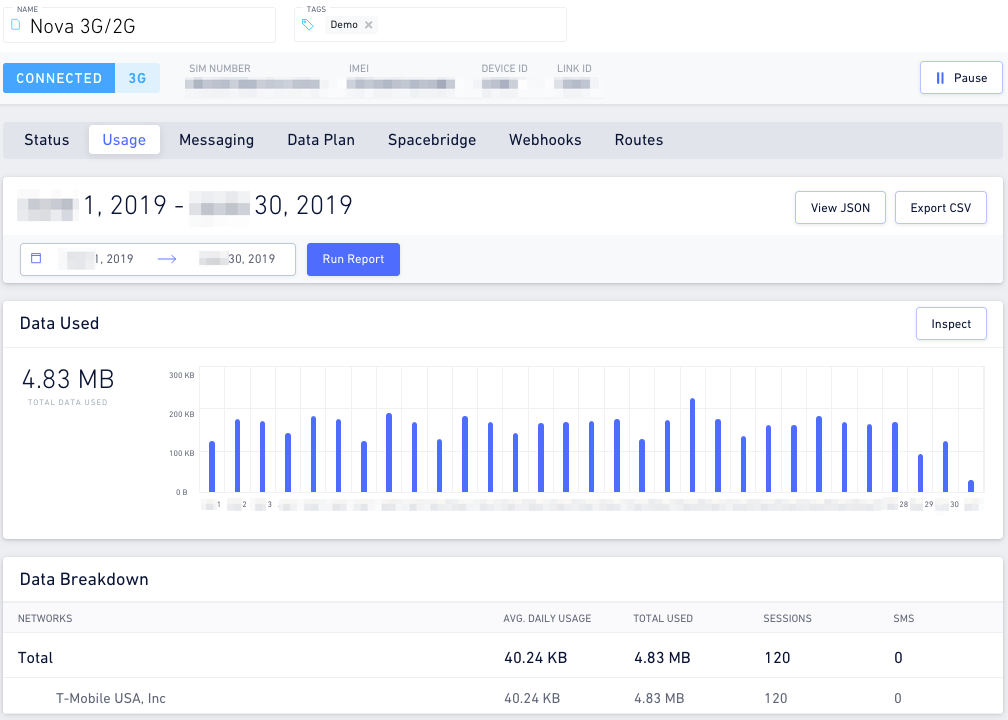 Similar to the Usage section, the Usage tab has an Inspect button that allows you to drill down on the data and get more detailed information.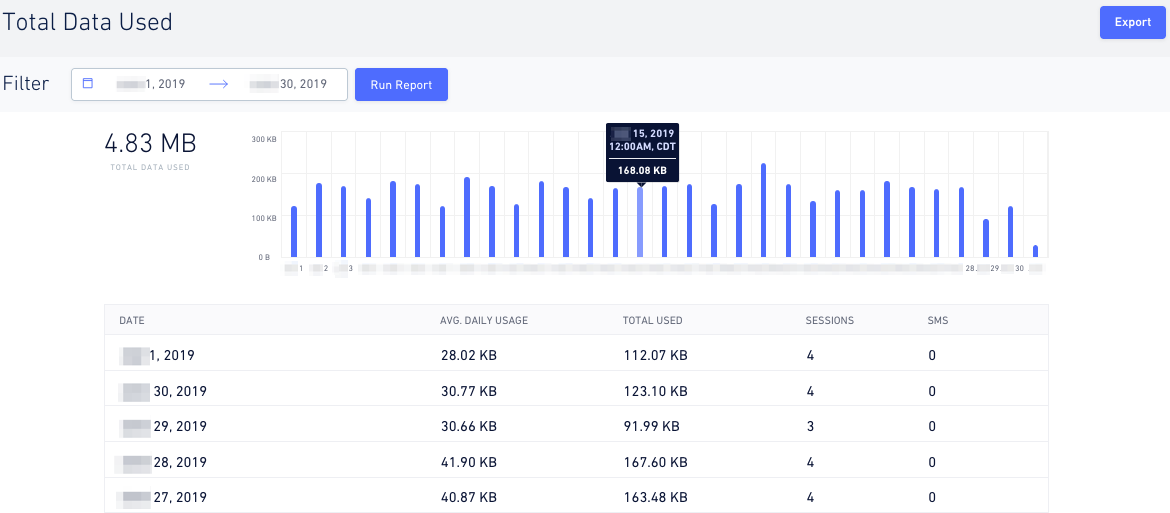 Data on a device's page and the Live page is updated in near real time as data sessions are completed by the devices while the Usage Reports page are summarized nightly and refreshed.
Usage is calculated by adding up all the bytes of each data session your device has used. This information is provided to us directly by our carrier partners. A usage data session consists of the data transmitted and received from when a device opens up a packet switched communication channel with a cellular tower to when it tears it down.
Usage data can also be exported for further analysis by going to Usage on the Devices page and hitting Export CSV and Export buttons where available.


Downloading a Usage Report
You may download a CSV download of your usage report by clicking the Export CSV button. This will generate a CSV file on our server, and we will send you a link via email to download the file once it is ready.
Generating the file usually takes less than five minutes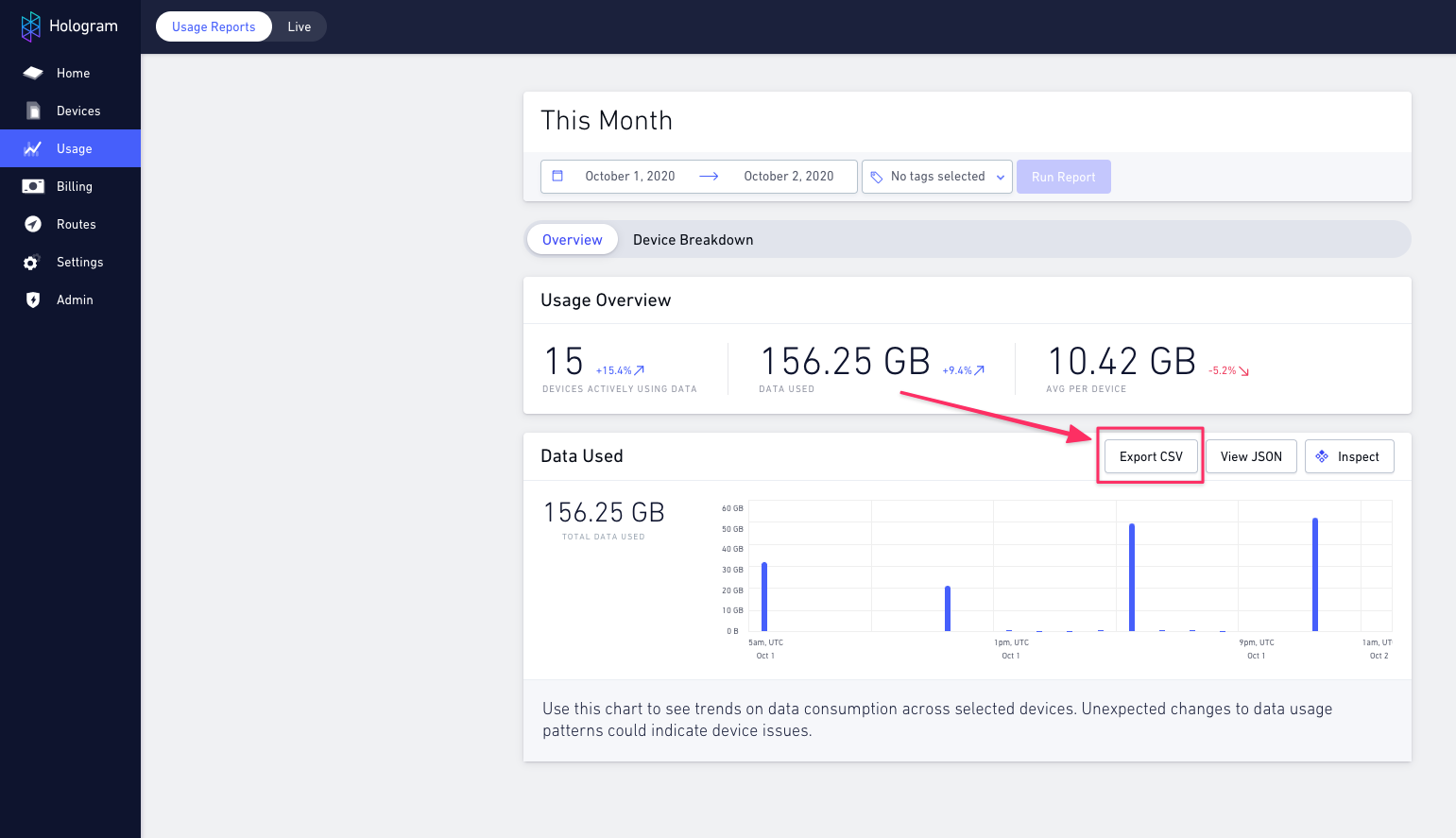 When you click the link in your email, the link will direct you back to the Hologram Dashboard, and the file will automatically download into your browser.
Note: you must be logged in in order to download the file