All you billing information can be found on the Billing section of your Dashboard.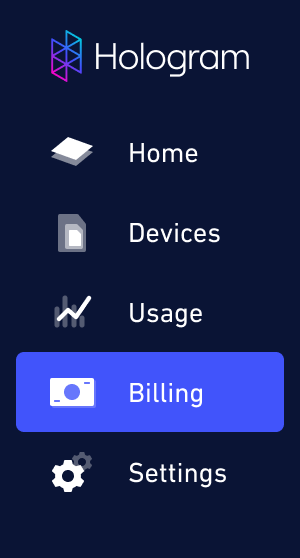 This section is broken down into four main pages: Account, Statements, Transaction history, and Orders.

Account page
The Account page consists of the following cards:
Account Balance

- Contains your current balance, a high level breakdown of your balance and allows you to

Add balance

and

Apply promo codes.
Account auto-refill

- Shows you the status and setting of your

auto-refill

selection.

Payment method

- Displays your credit card on file and allows you to update or remove it.

Billing notifications

- Allows you to add more recipients to receive Hologram's automatic email receipts.

Scaling Milestones - Used to show how many devices your organization has and where it falls with regards to pricing breaks. This card only appears for certain legacy data plans with device scaling.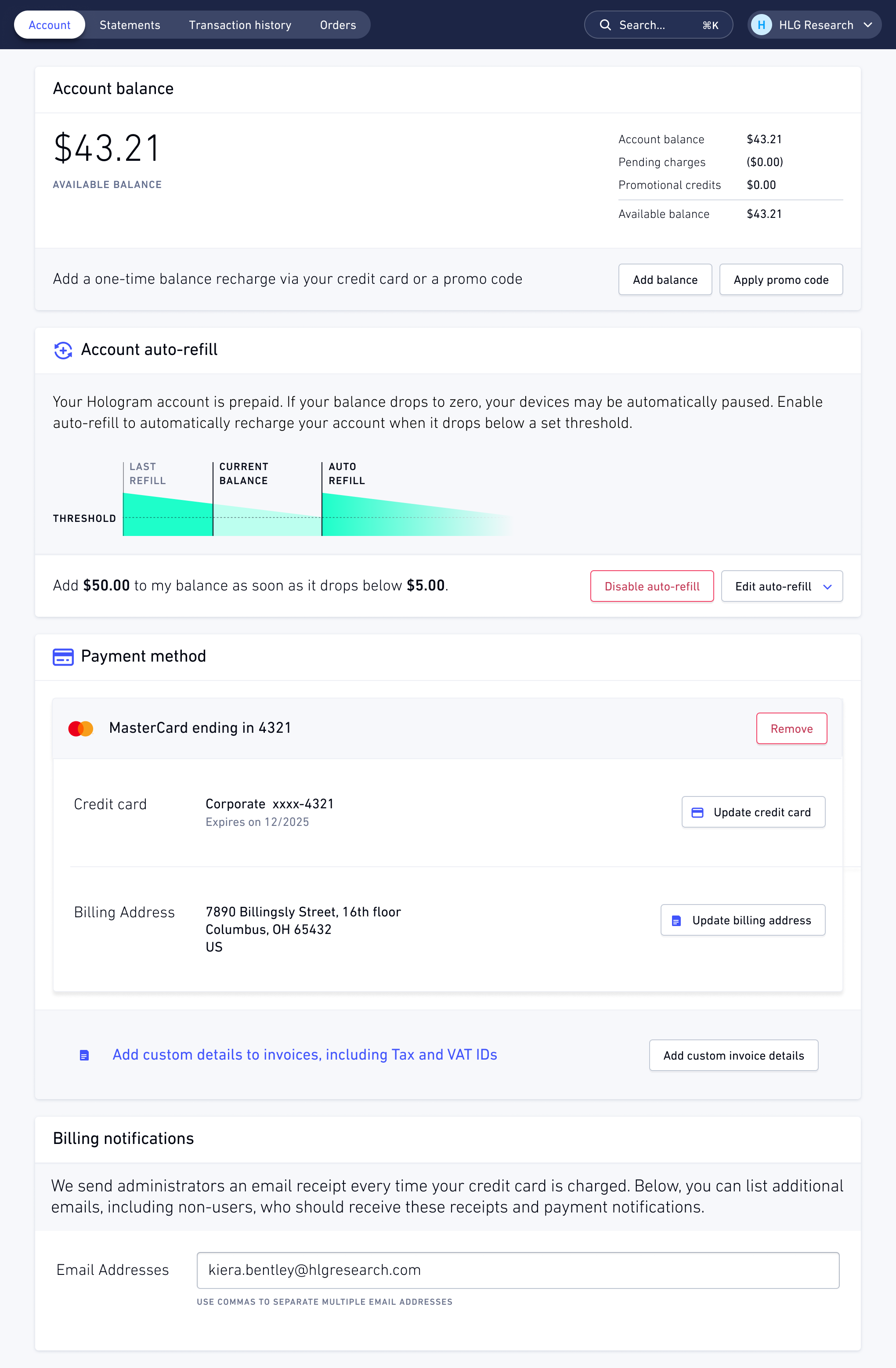 Statements page
The Statements page provides monthly records of all your organization's billing transaction data in a spreadsheet format. More information about the Statements page can be found in this guide.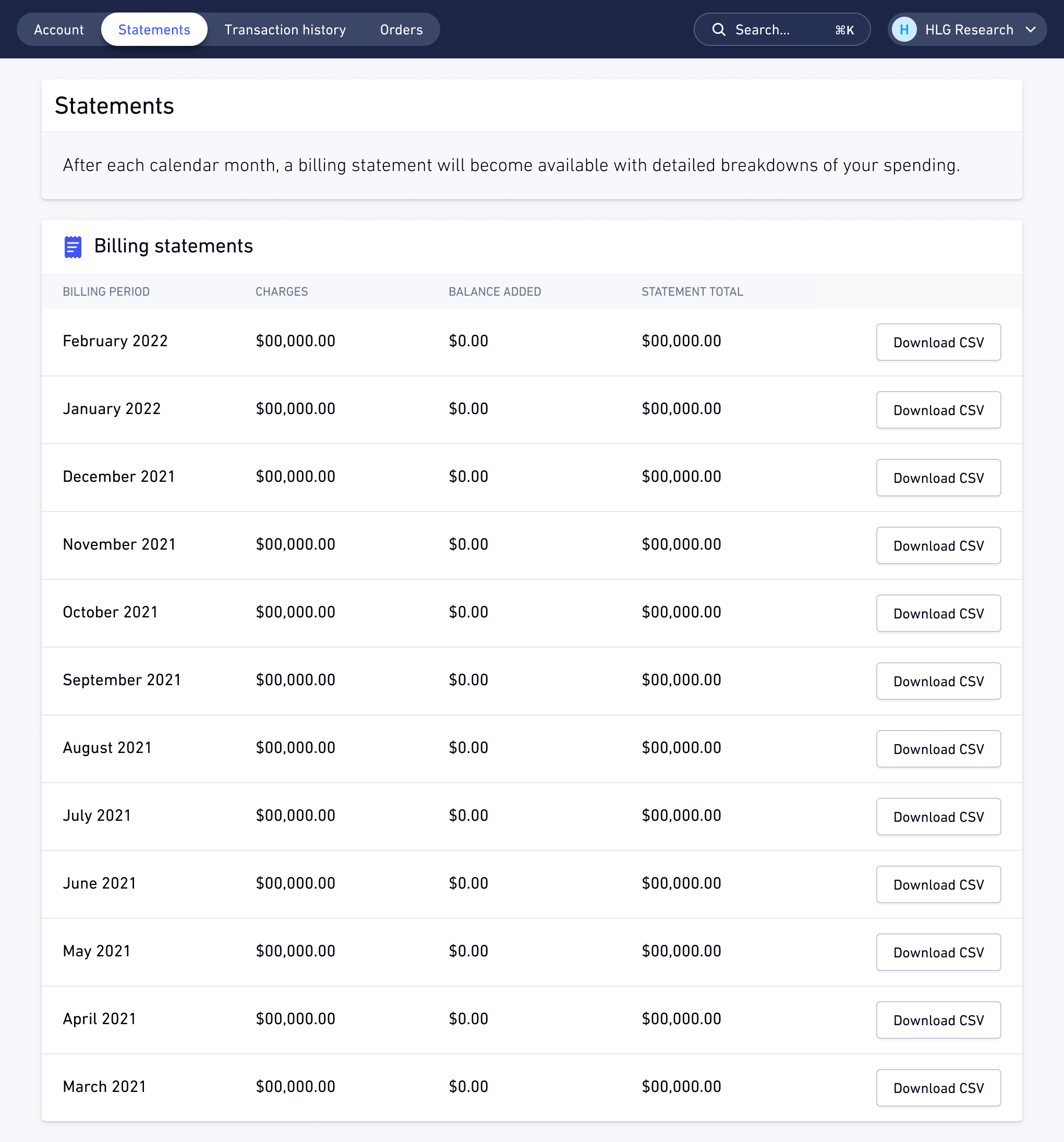 Transaction history page
The History page displays activation, renewal, and usage charges and consists of the following cards:
Date range - Tool used to filter the data that displays on this page based on the timeframe you choose. This will always default to the current month.
Charge overview

- Displays charges over the selected timeframe categorized into platform fees for new devices, platform fees for existing devices, and data usage charges.

Device overview

- Consists of a summary of your fleet's device count, new devices, and devices using data.

Balance history - Used to show charges to your Account Balance. Please note that entries in Balance history do not always correspond to charges on your card. Those are displayed in the Orders page.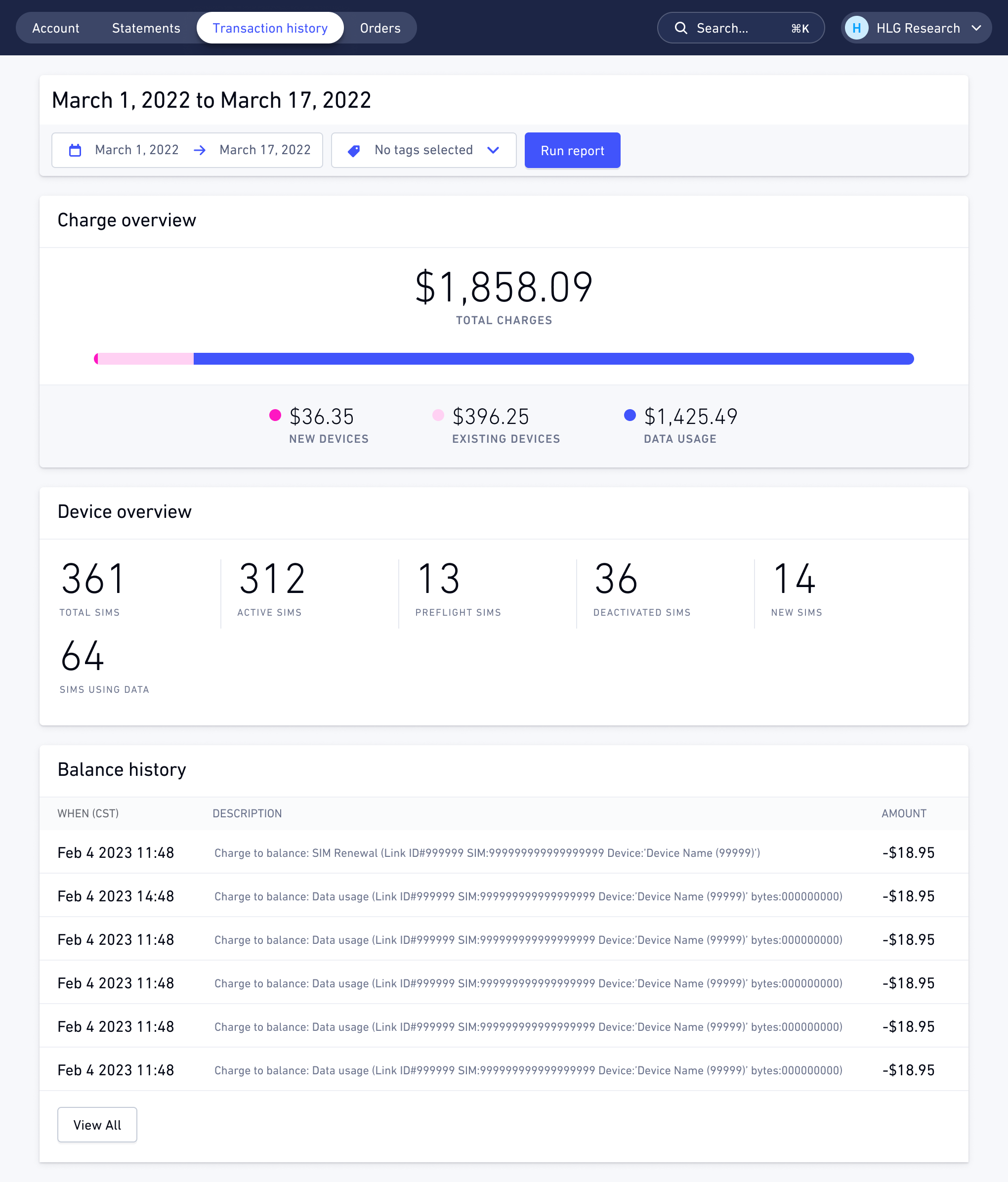 Orders page
The Orders page consists of the organization's Order History and displays all charges made to the card on file.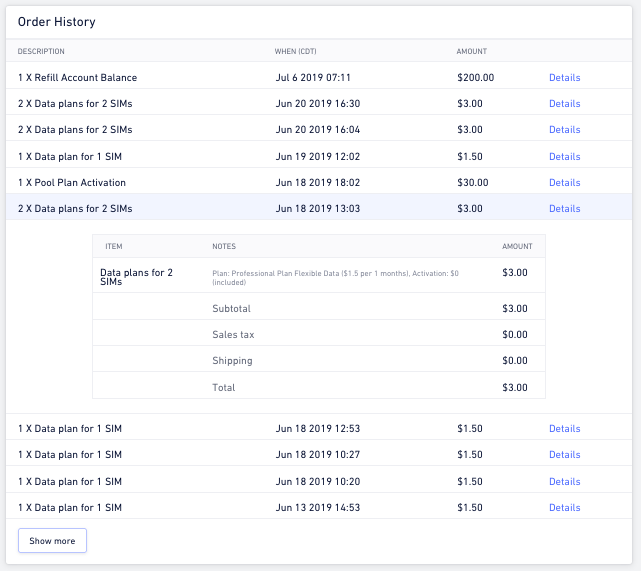 You are emailed all receipts by noreply@notifications.hologram.io.