One of the best parts of using a Hologram SIM is that you can change your plan on demand. Below we go over the steps required to update a Data Plan using the Hologram Dashboard. If you prefer to use our REST API here is a guide for that.
1) Click on the Devices tab on the left hand column of your Hologram Dashboard.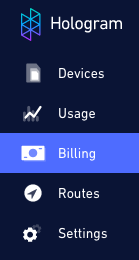 2) Select the device for which you wish to change data plan.
3) Select Data Plan tab from the selected device's options.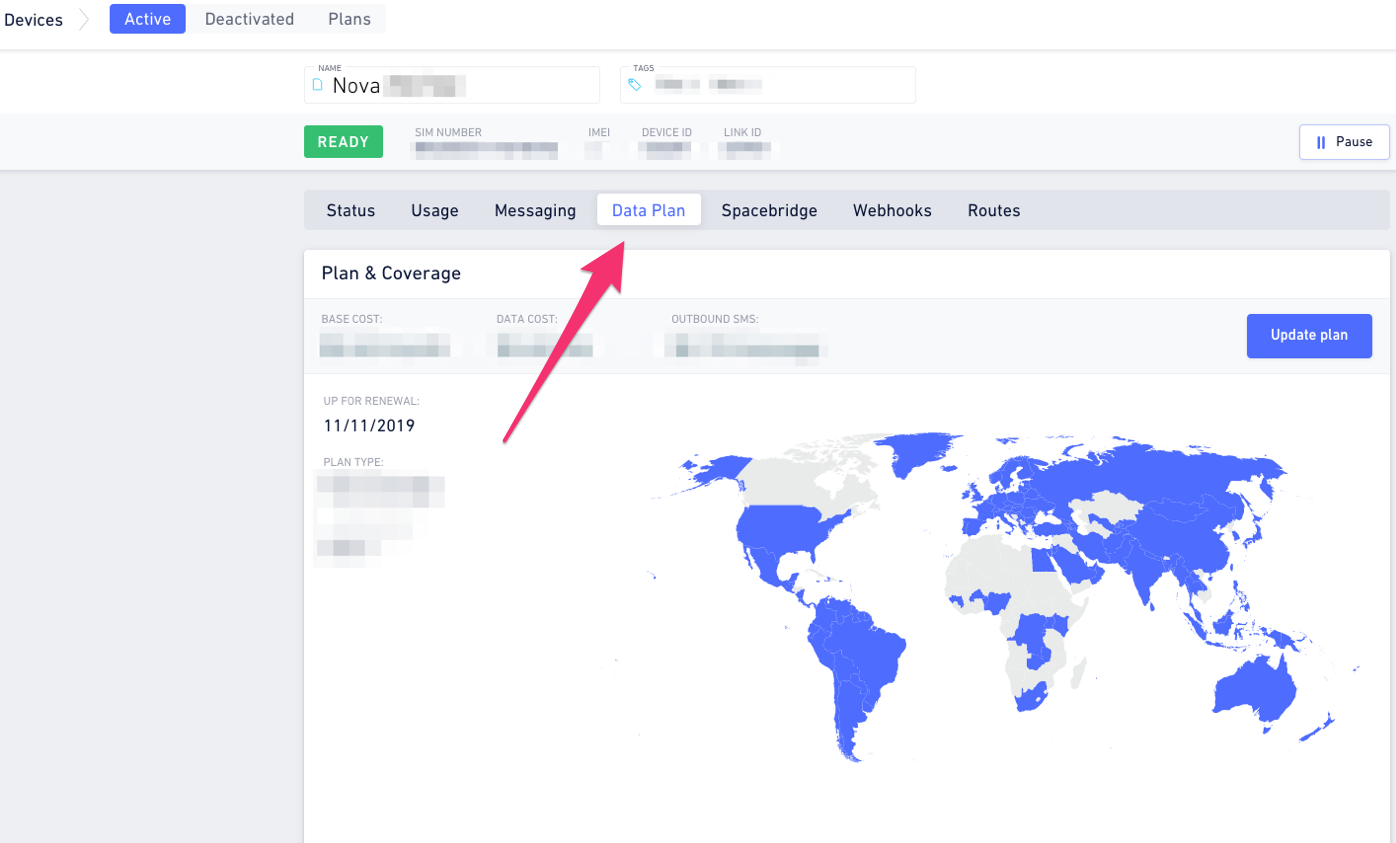 4) Click on the Update plan button to the top right of the coverage map.
5) Select your desired data plan and follow the plan selection flow.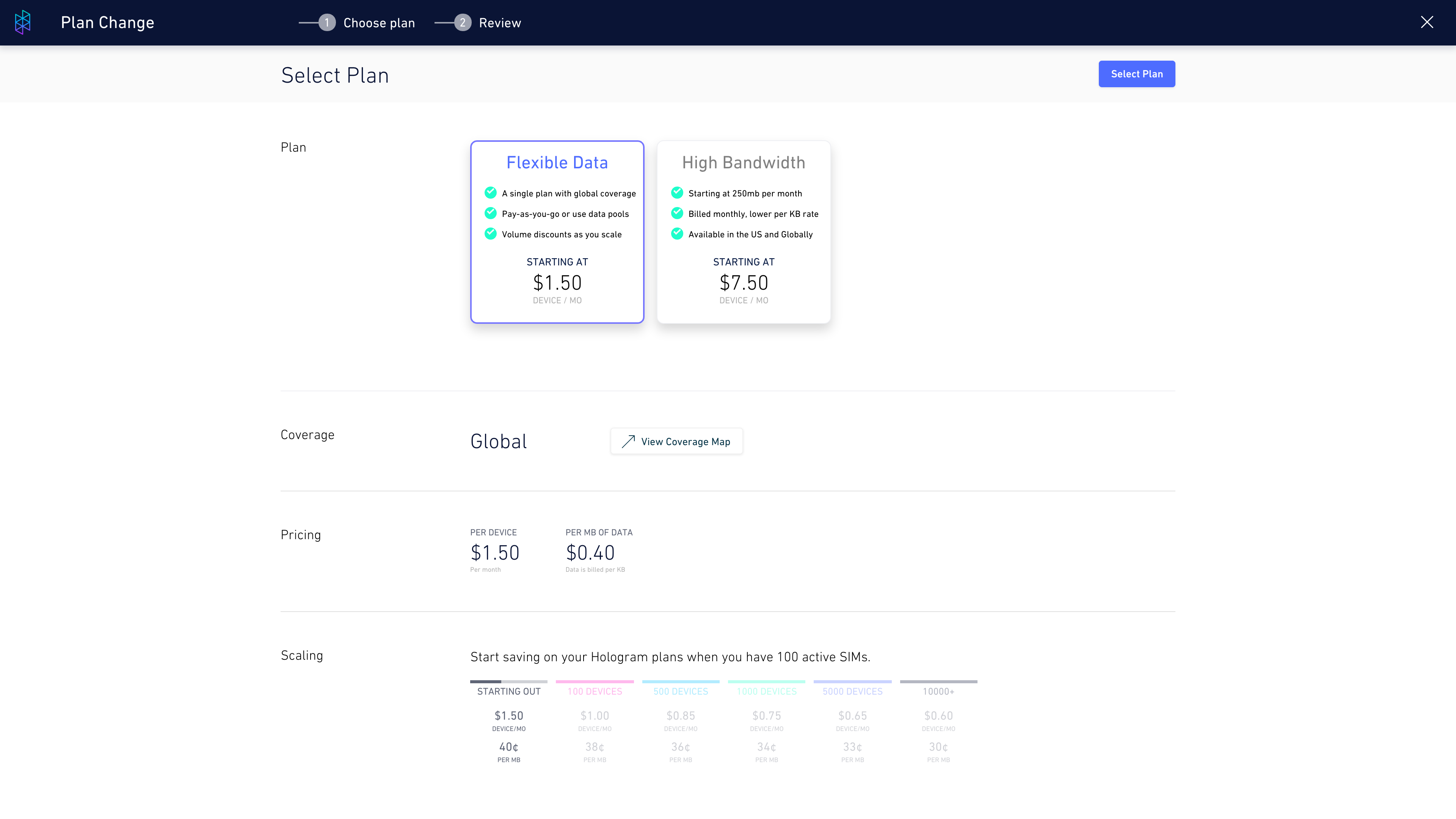 6) Hit Submit Plan change.