You can find location information for the tower your SIM is connected to in the device's page in the Devices section of your dashboard.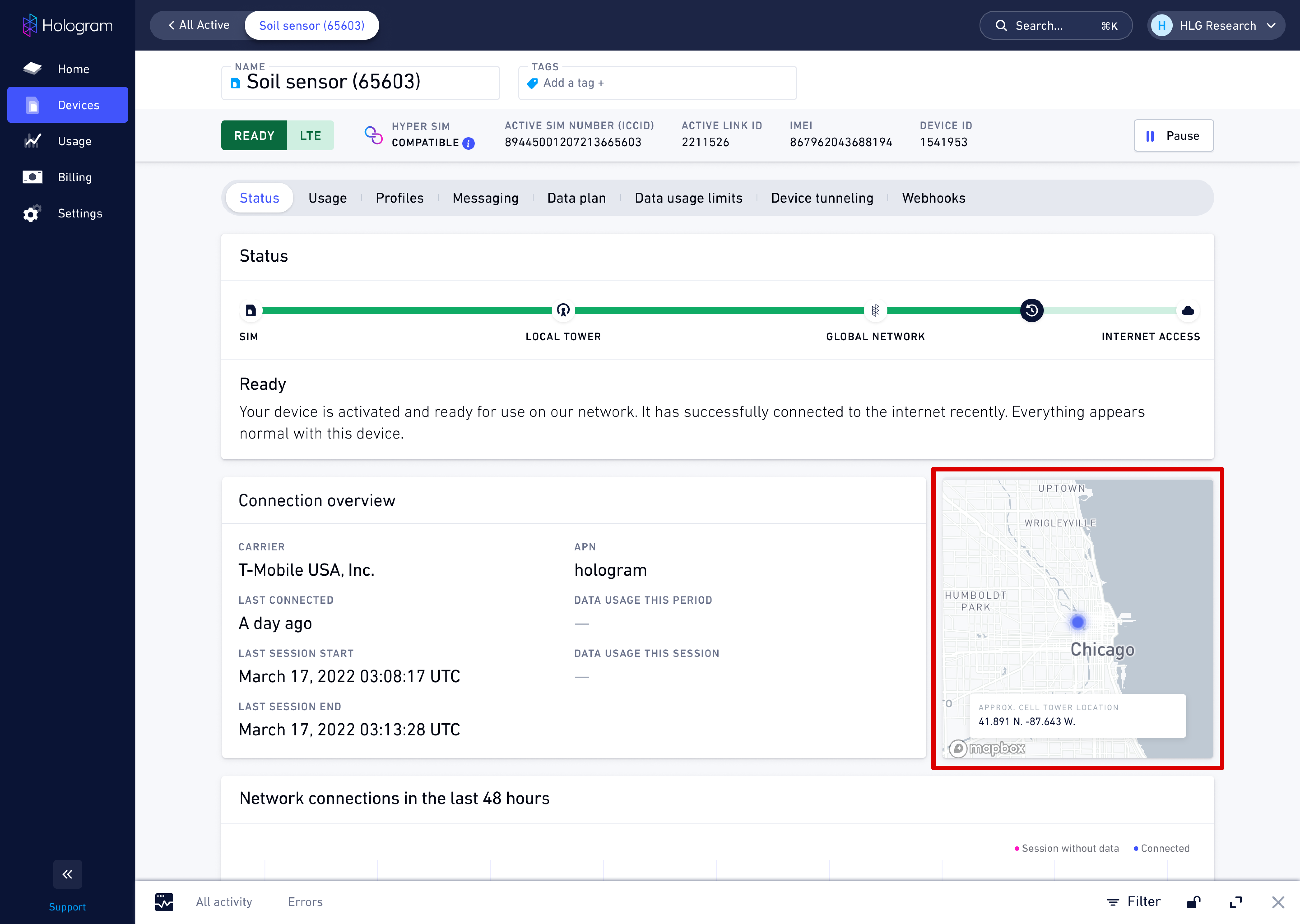 The information provided is based on the carrier's tower location records, so accuracy varies by carrier. For dense cities the location of the SIM should be within a 1 Kilometer (0.62 Mile) radius. For more accurate location information we suggest using a GPS module.
To look up a device's location via our REST API go to this page.