Hologram makes it easy to send messages to your devices. You can send messages to your devices using TCP, UDP, or SMS.
To send TCP/UDP and SMS messages to your device through the Dashboard, go to the device's page via the general Devices page and select Messaging.
Our Cloud Data feature allows you to send a TCP or UDP message to a specified port on your device. This is helpful when you want to send messages to your device using only data. This process, while efficient and cost effective, requires set up via our Embedded API.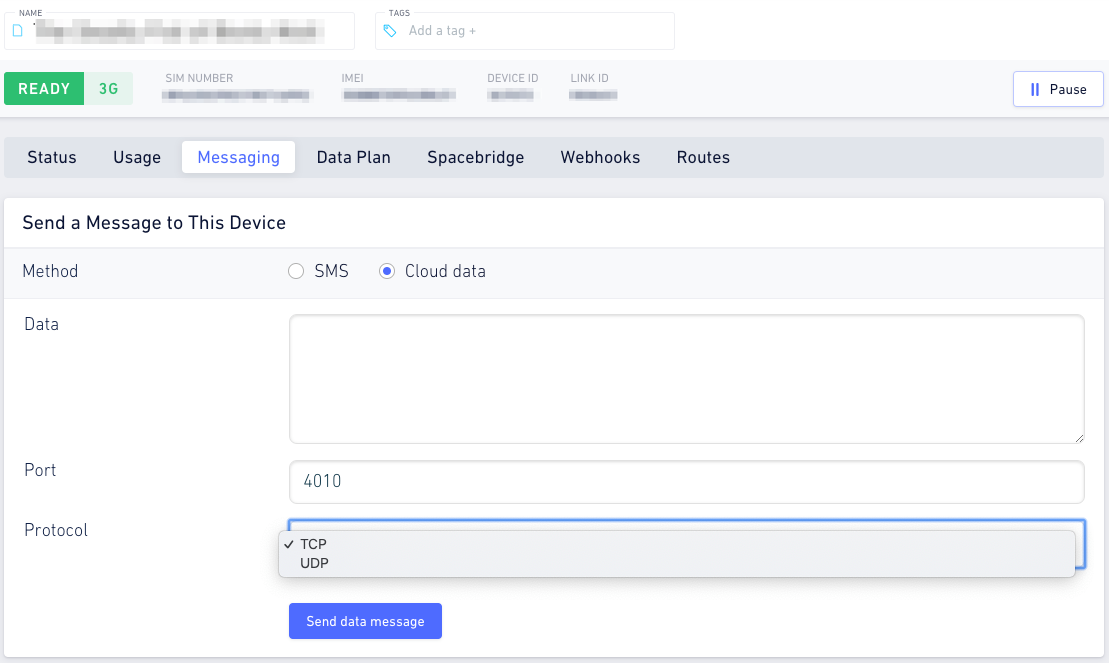 SMS is commonly used by IoT devices to send command, configure, and control messages such as setting the APN because it does not require setup.