This guide will walk you through the two ways to deactivate SIMs on the Hologram Dashboard, via (1) an individual Device page or (2) the Devices section. Deactivation is a permanent process to end all network capability and billing for a SIM that is no longer needed. You must be an organization owner, admin, or manager to have the necessary role permissions to deactivate SIMs on an account.
Note: Deactivation is a permanent and irreversible process. Once a SIM has been deactivated, it cannot be undone or reactivated on the network.
How to deactivate SIMs from the Devices section
Video Demo
Step by Step Guide
Go to the Devices section on the left hand-side navigation bar of your Dashboard.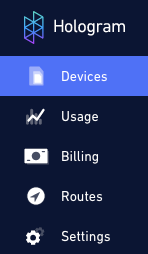 Use the check-boxes on the left-side of the Device list to select the devices you would like to deactivate.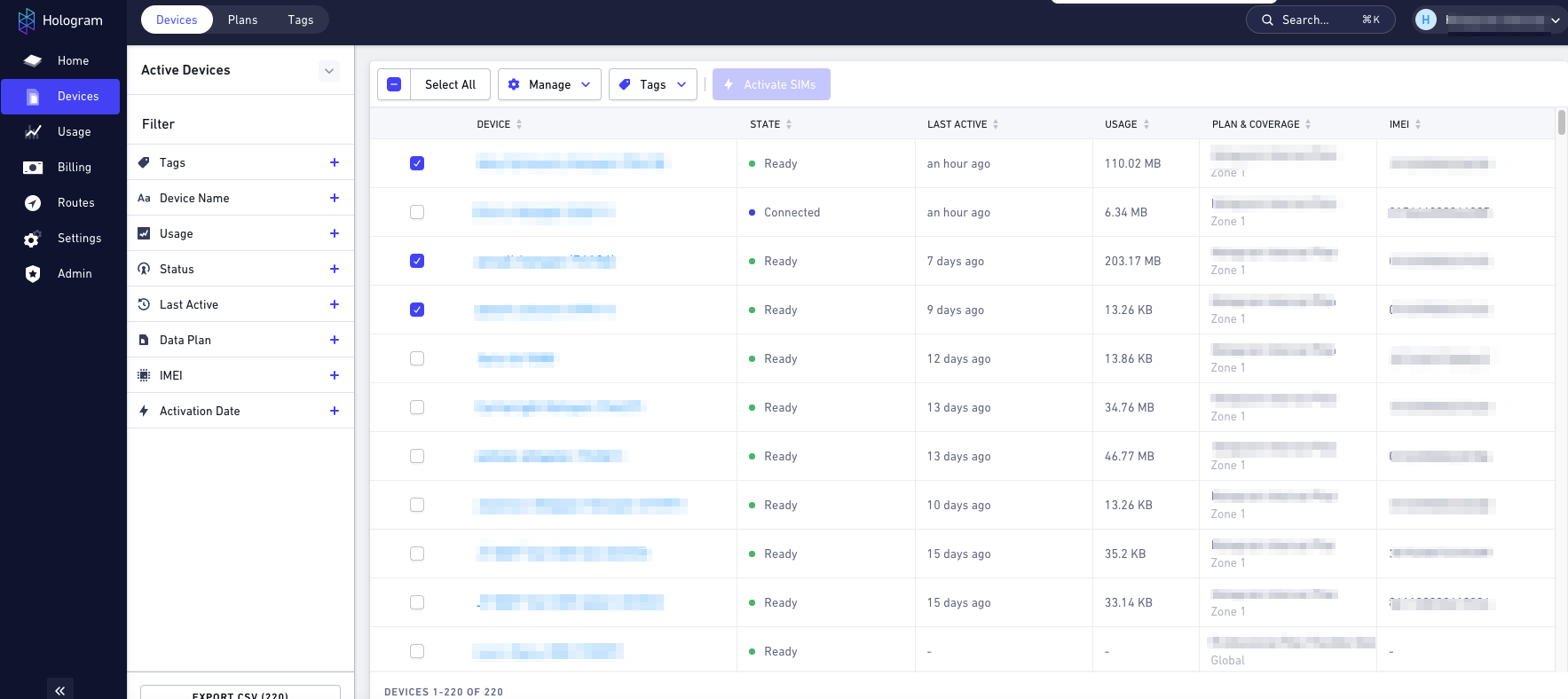 After selecting devices to deactivate, click Manage from the top Device action bar and select Deactivate SIMs.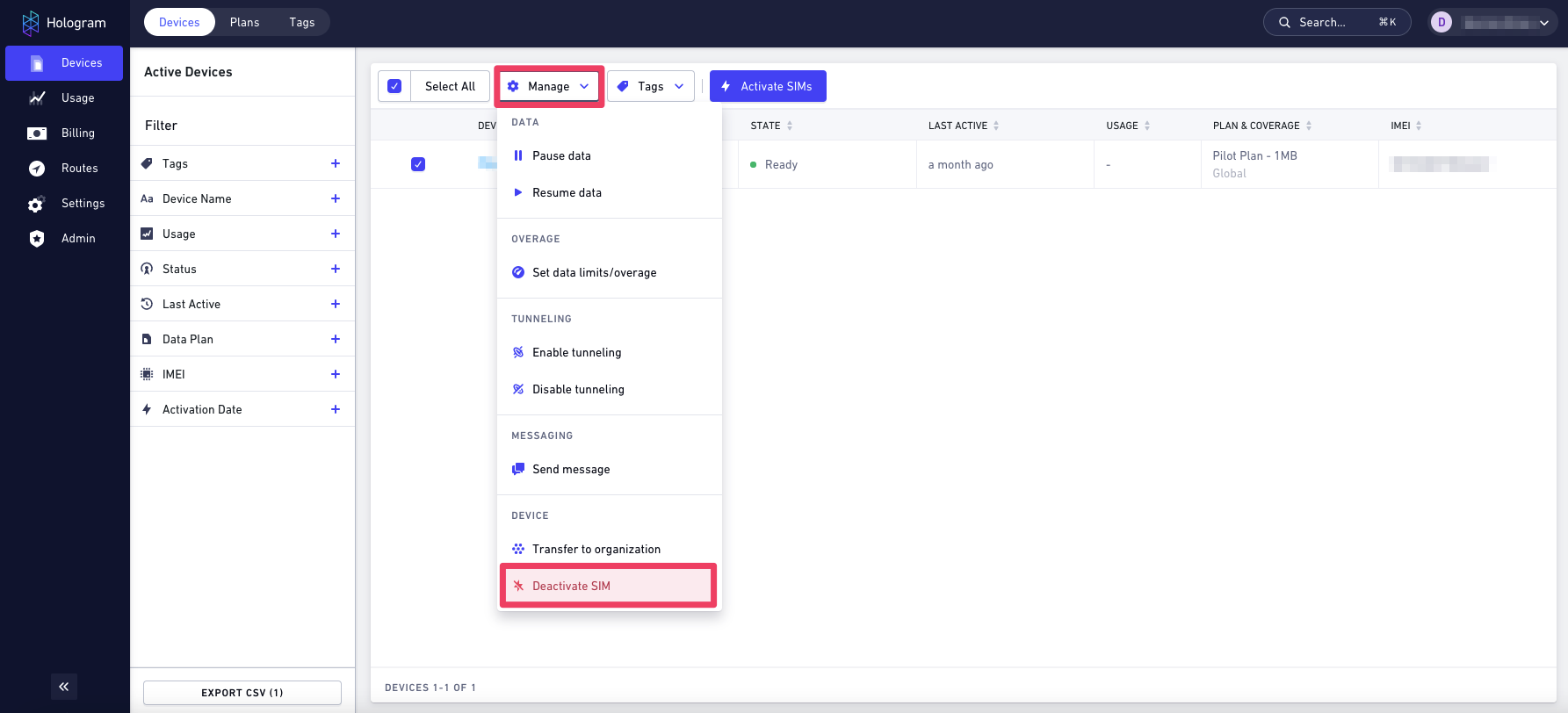 After clicking, the Deactivate SIMs modal will show important information about the deactivation process. You will be required to submit your reason for deactivation and enter the bolded information to confirm the deactivation process.
After entering in the required information, click and hold the Hold to Deactivate button until the deactivation is submitted and a success notification is displayed in the top-right section of the dashboard.


How to deactivate a SIM from an individual Device page
From an individual Device page, select the Data Plan tab.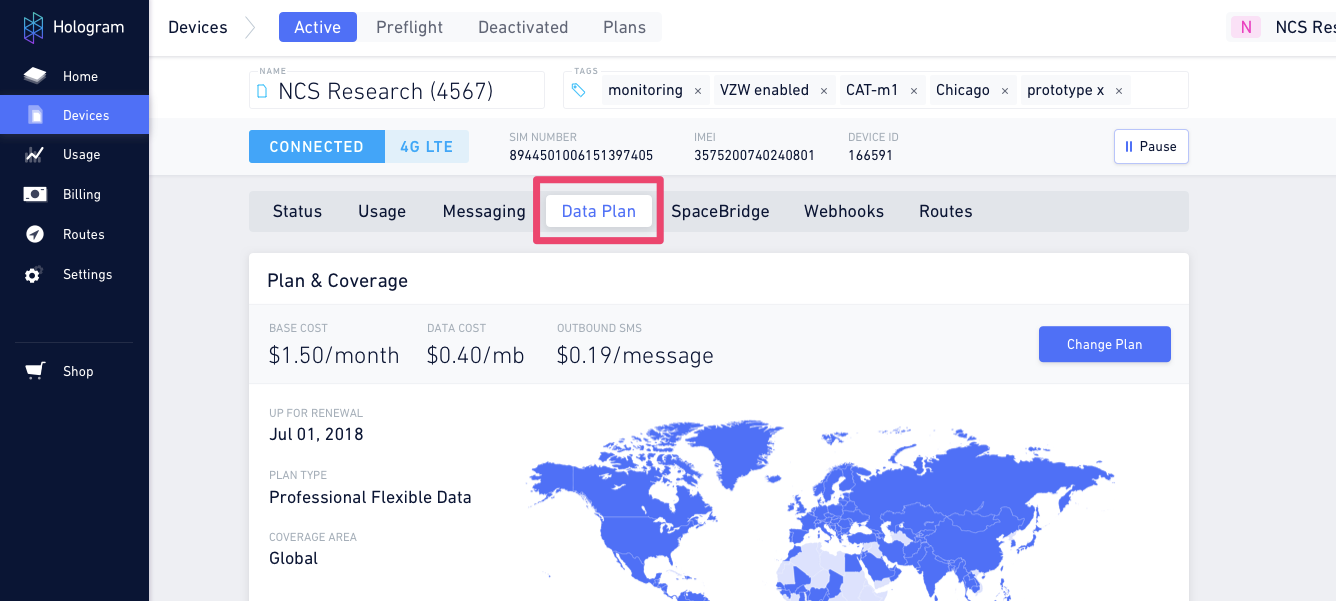 At the bottom of the Plan & Coverage card, click Deactivate SIM.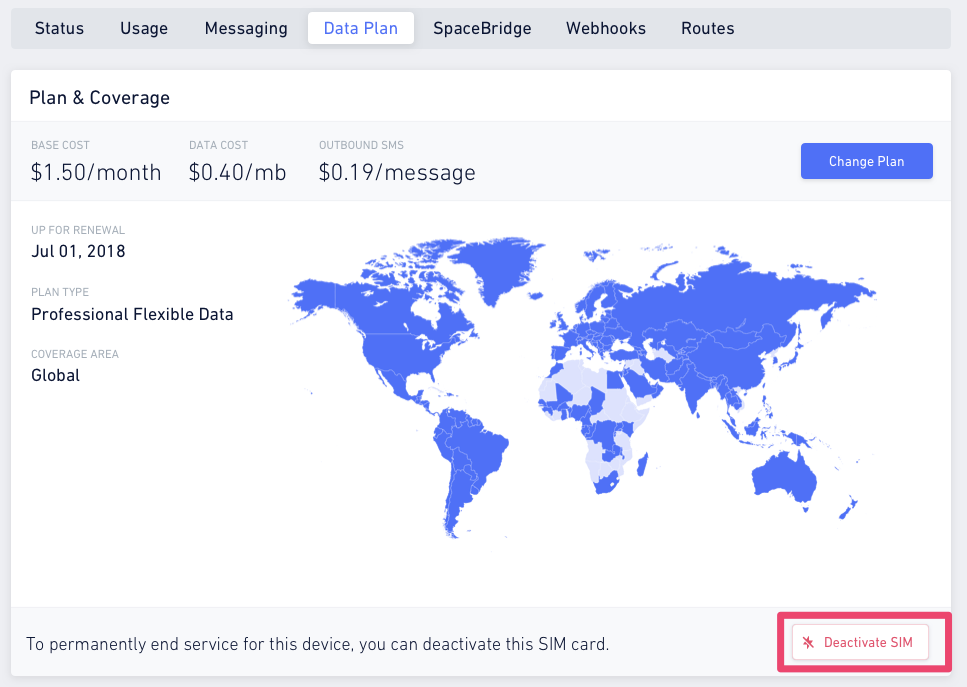 From there, the Deactivate SIM modal will follow the same experience as from the Devices section highlighted above.