If you require your Tax ID, VAT ID, or any other additional information to be included on your emailed receipts, you can add this information on the Dashboard.
Note: To add Tax IDs and other custom information to an invoice you will need a billing address. You can set that in the Account page of the Billing section.

1) On your Dashboard, navigate to the Billing section.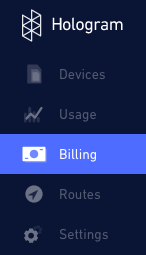 2) Scroll down to the Payment Methods card and click Add Custom Invoice Details.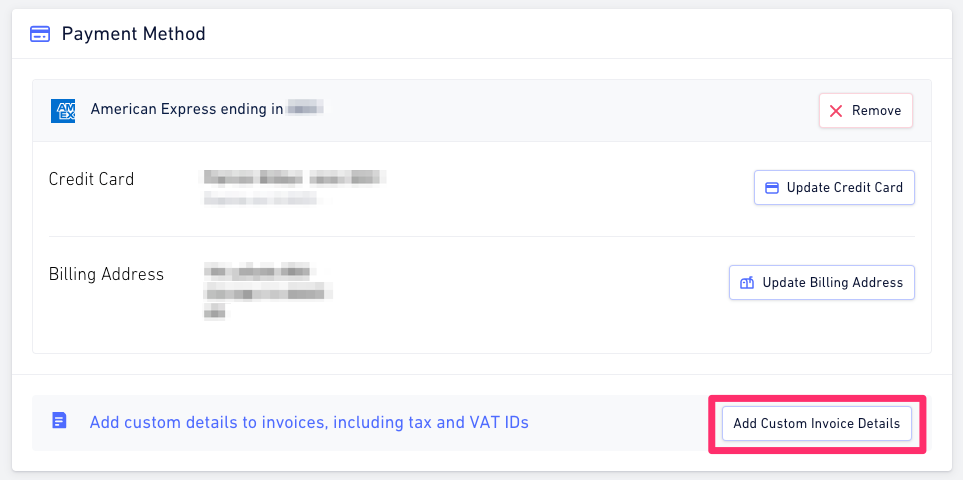 3) In the Custom Invoice Details window, add your custom text and click Add Custom Invoice Details.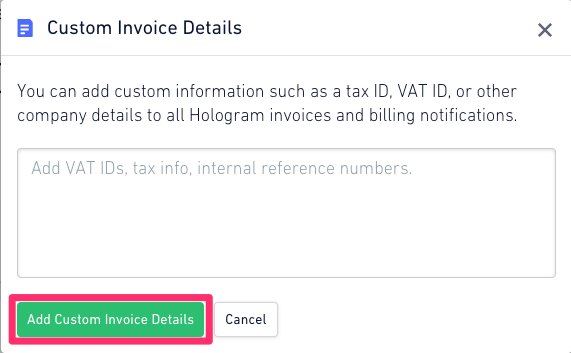 4) Your custom details will display. You can return to this section at anytime to update this information.

5) All subsequent receipts for account balance refill credit card charges will include your custom invoice details at the bottom of the billing information.