Tags are tools used to organize groups of devices within an organization. A device can be tagged multiple times making it easy to filter out devices on various levels.
For information on Tags as they relate to the REST API view this guide.
You can filter by Tags under the Devices Page

Tags can be added at the point of activation, from the Tags prompt within a device's page, or from the general Devices page on the Tags tab as illustrated below.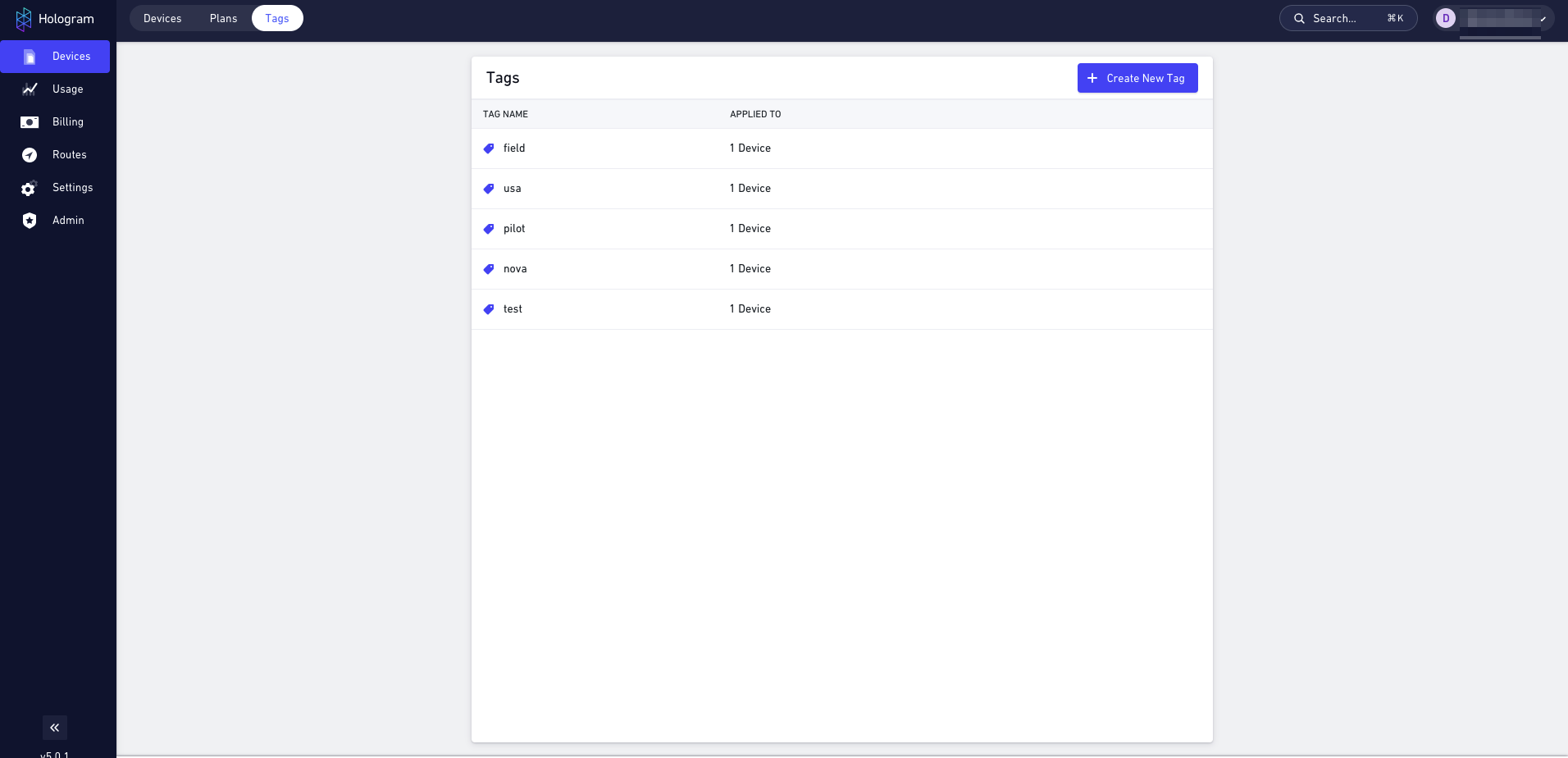 To rename or delete Tags hover over the Tag and click the X to remove.