Hyper is Hologram's eUICC SIM and platform that enables global connectivity coverage and flexibility through over-the-air updates to your devices. Basically, eUICC SIMs act as a digital wallet that lets you use several different "credit cards" (or subscriber profiles), all on the same eUICC SIM card. Essentially this means one eUICC SIM can switch between different SIM profiles instead of having to physically remove one SIM with one profile for a different SIM with a different profile. Hologram developed Hyper, our eUICC ordering, to give M2M users more flexibility with their devices. Hologram handles all the technical integrations so that companies can use eUICC-enabled devices anywhere, with any of Hologram's global carrier partners. This simplifies their supply chains and extends the life (and usefulness) of their devices
If you're interested in Hologram Hyper for your cellular IoT fleet, reach out to your Hologram Account Executive or contact our Sales team to learn more about our enterprise features. You can read more on our Hologram SIM overview.
How does eUICC work?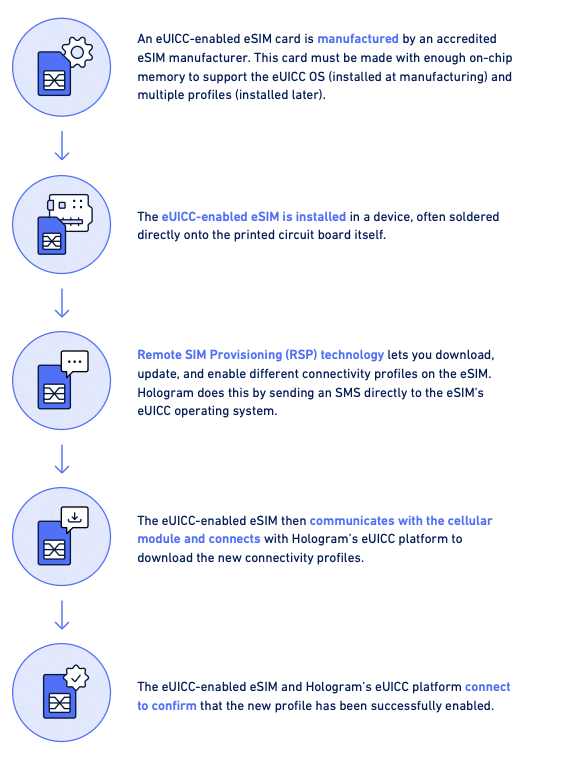 How do I get started with eUICC?
Visit Hologram's SIM overview to learn more about eUICC and how to get started.