Activity history allows customers to see the history of all completed user-initiated activation, pause, and resume actions taken in the Hologram Dashboard and API after January 21, 2022.
Accessing devices' activity history
To access activity history:
1) Open the Devices section in the main menu.
2) Open the Activity history page in the top navigation.
3) Hover over a row with the record you want to review and click the View details link that appears.
Activity history will show the date the action was completed, the type of action taken, how many devices were in the action, and who took the action. The table is automatically sorted with the most recent activity at the top.
Only completed activities will appear in activity history. All pending activities will appear in the pending activity list.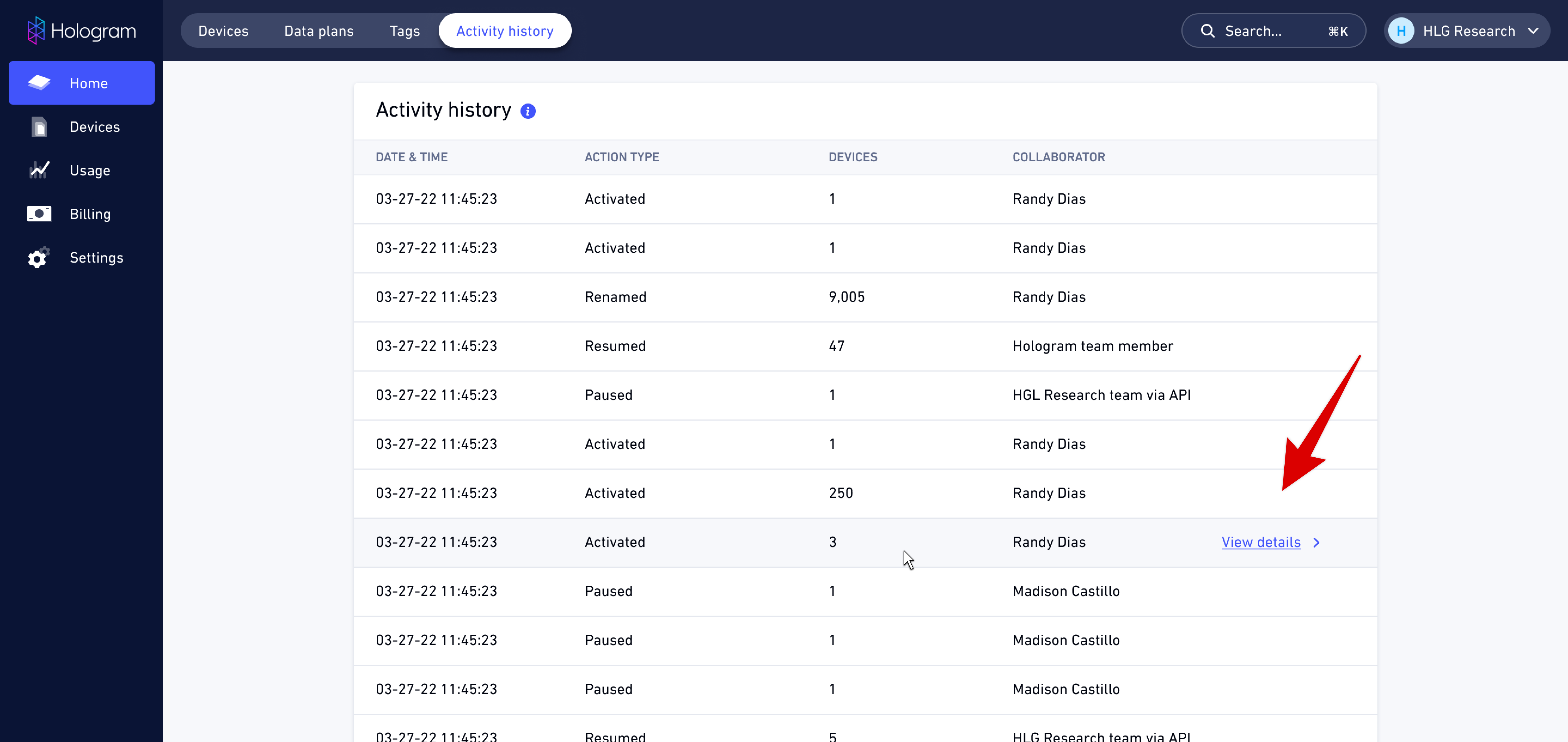 Viewing activity history details
Once you click on View details, you will be taken to the Activity history details page for that action. On that page you'll see details about the action in the header like number of devices impacted, time of change, and by whom the action was taken. In the table you'll see the device name with any applicable tags, the SIM number (ICCID) and any applicable IMEI, the device ID, and the Link ID.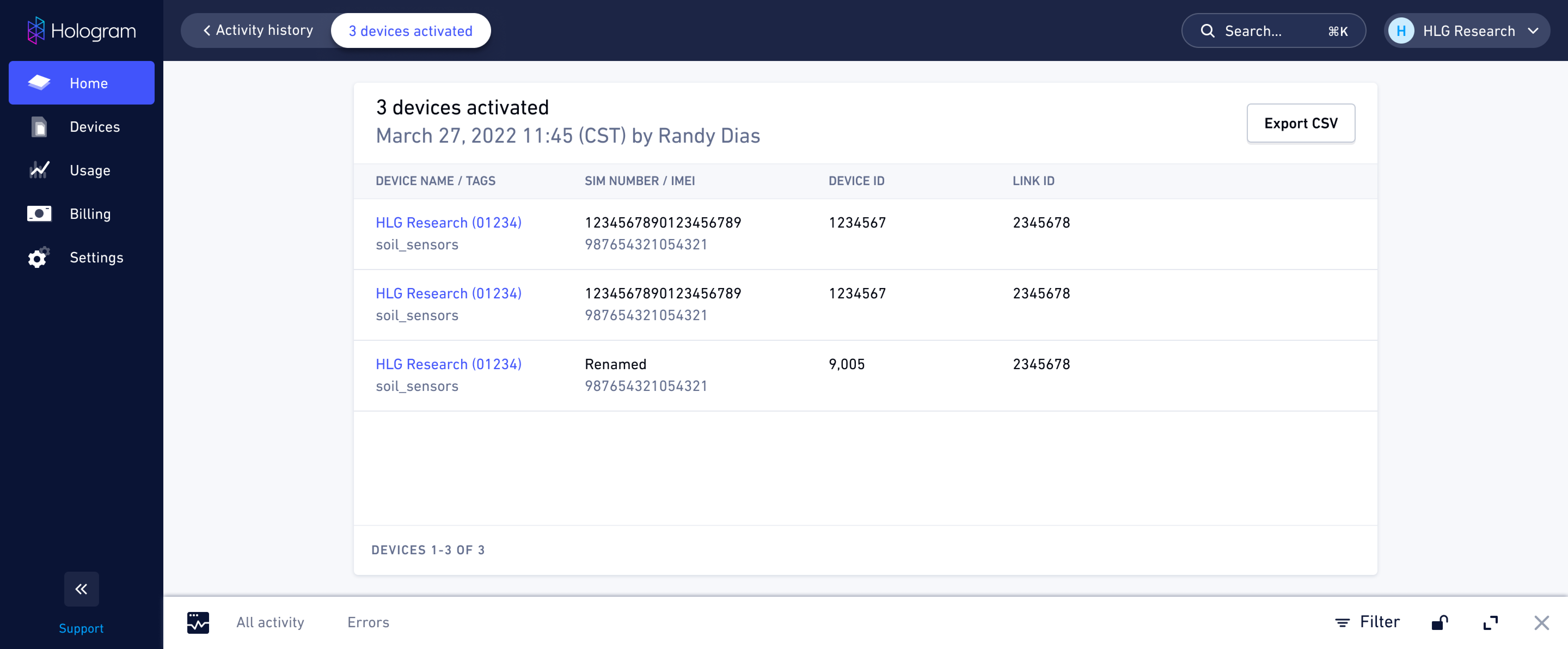 Exporting a file
From the Activity history details page you can export a file of the data you see on the screen. This can be helpful if you want to work offline, manipulate the data, or use the file to take a bulk action on those devices via the API.
To export a file, click the Export CSV button in the top right of the screen. This will prompt a CSV file download to your computer's download folder.

Accessing a single device's page
From the Activity history details page you can also go directly to the Single device page so you can investigate more about that particular device. If a device has moved to another organization since an action was taken, note that it will show up with limited information. You will see the device ID represented, but all other data will be hidden.