Activating SIM cards is easy with Hologram. Whether you are activating one or one thousand devices, you can quickly bulk activate your SIM cards with step-by-step guidance in the Hologram Dashboard.
The ability to bulk activate is available for anyone who has activated at least one device before in their account. For new users activating their first SIM card, please head over to this help article.
From within the "devices" tab in your Hologram Dashboard, click the button titled "Activate more SIMs" in the top right corner to start the bulk activation process.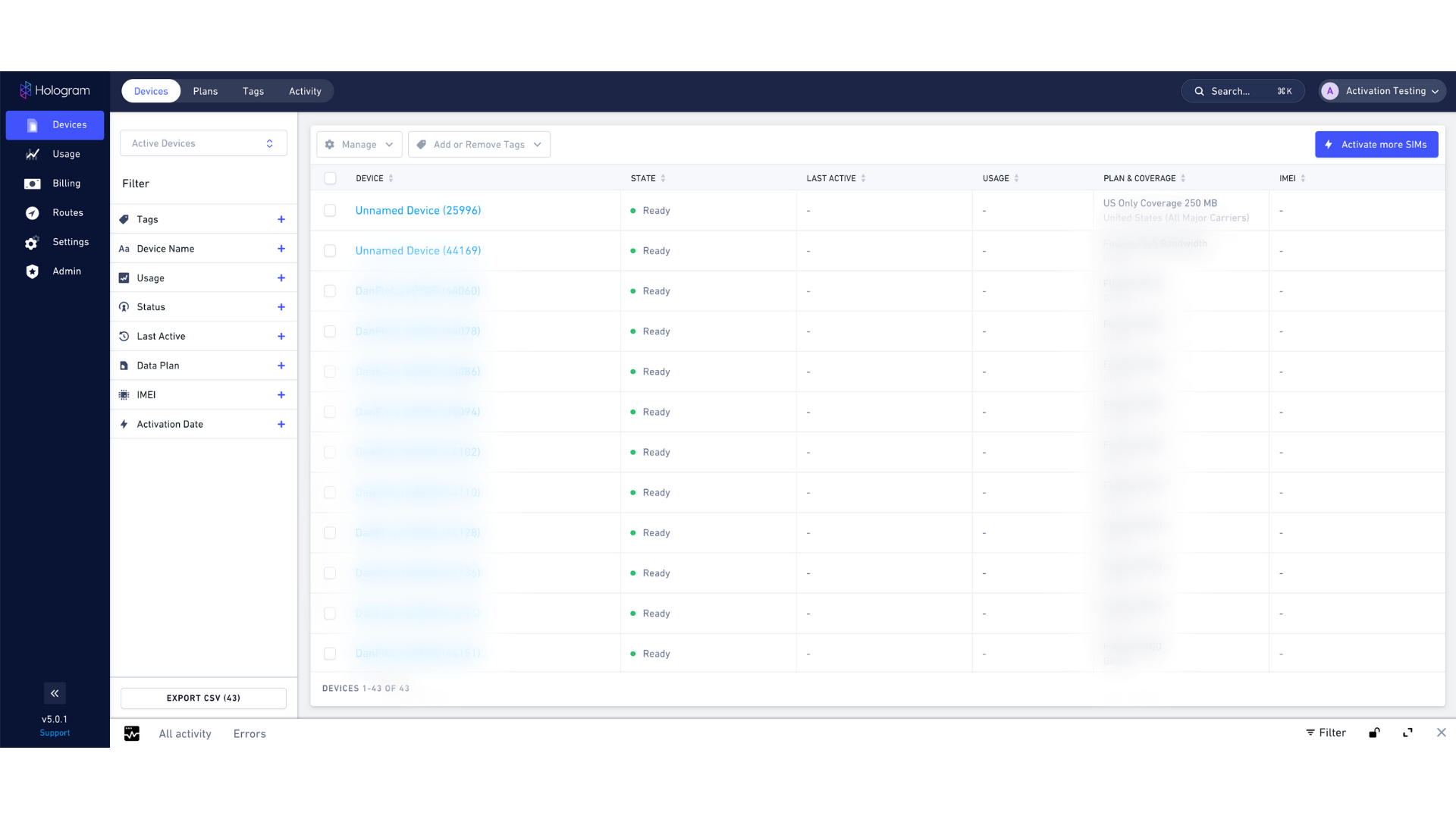 Once you click on this button, you will be taken to the start of a 6-step process that guides you through plan selection, SIM selection, setting usage limit preferences, organizing devices with tags, setting auto-refill preferences and finally activation of multiple devices. On the left side of your screen, you will see each step as you move through them.
Step 1 - Plan Selection
For the first step, you will see the Plan Selection screen where you can select which plan you want to choose for these SIMs. Any custom or available will also be displayed here.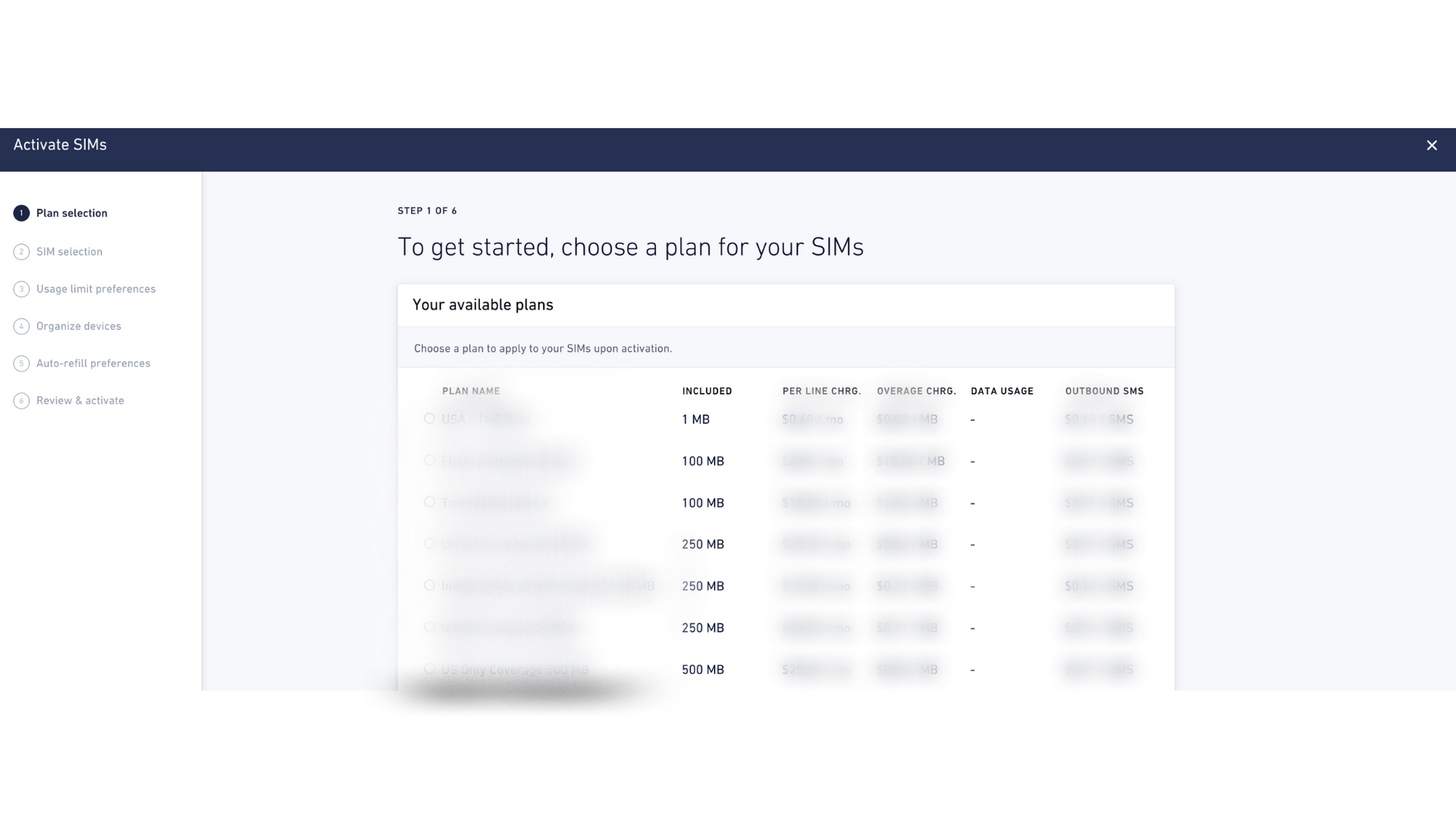 Plan 2 - SIM Selection
In step two, you can select & populate which SIM ICCIDs you want to activate through three different methods. You can add SIMs via manual individual entry, with a range, or by list upload using a CSV file. You will only be able to select one option for adding SIM ICCIDs.
For individual entry - you can manually enter an ICCID by typing or copy/paste. You can also add multiple ICCIDs separated by a comma, space, or line break.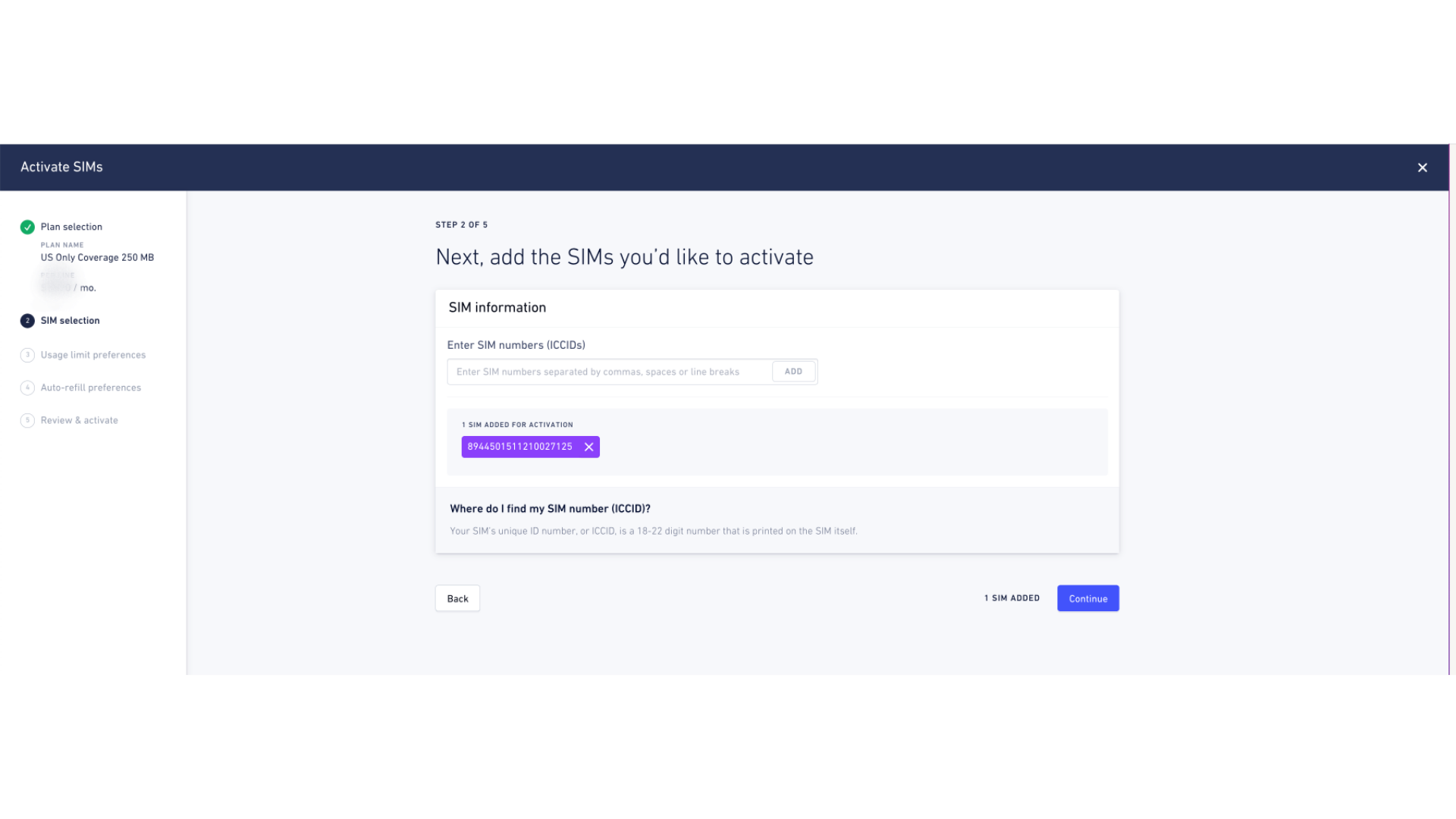 For a range of entries - you can add the first and last ICCID for a range of SIMs you would like to populate. This is usually done by referencing your box of ICCIDs, and the ranges printed on the outside of the box.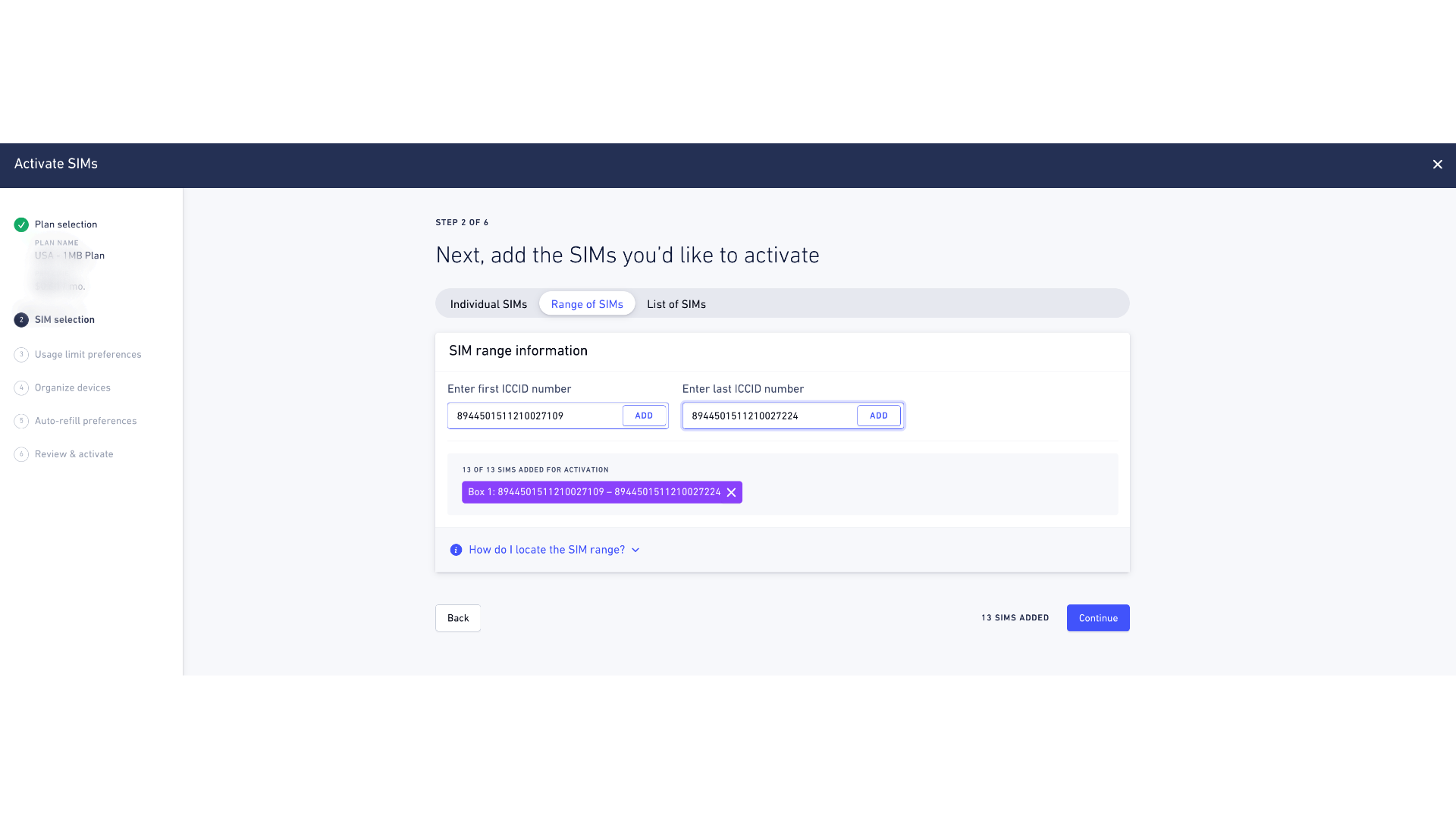 For a list upload - you can add SIMs by uploading a list of ICCIDs via a CSV file using the template format shown at the bottom of the screen.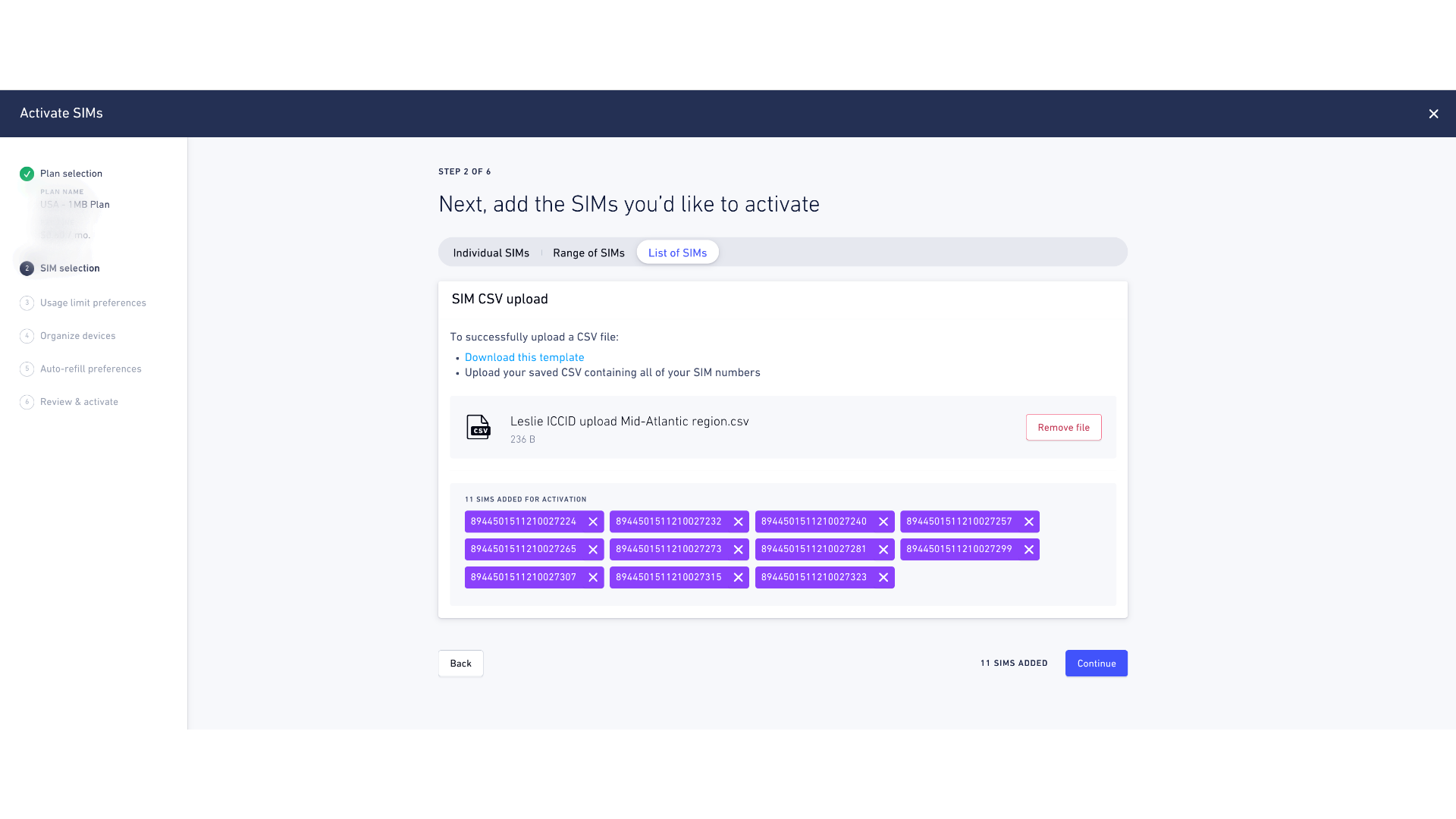 Step 3 - Usage Limit Preferences
In step three, you have the option to set usage limits for your devices, which allows Hologram to turn off devices automatically if they hit a usage limit so you can avoid any overage charges. This step is optional.
If no limit is set, devices will not be paused and usage will be charged at the overage rate depending on the plan you have selected.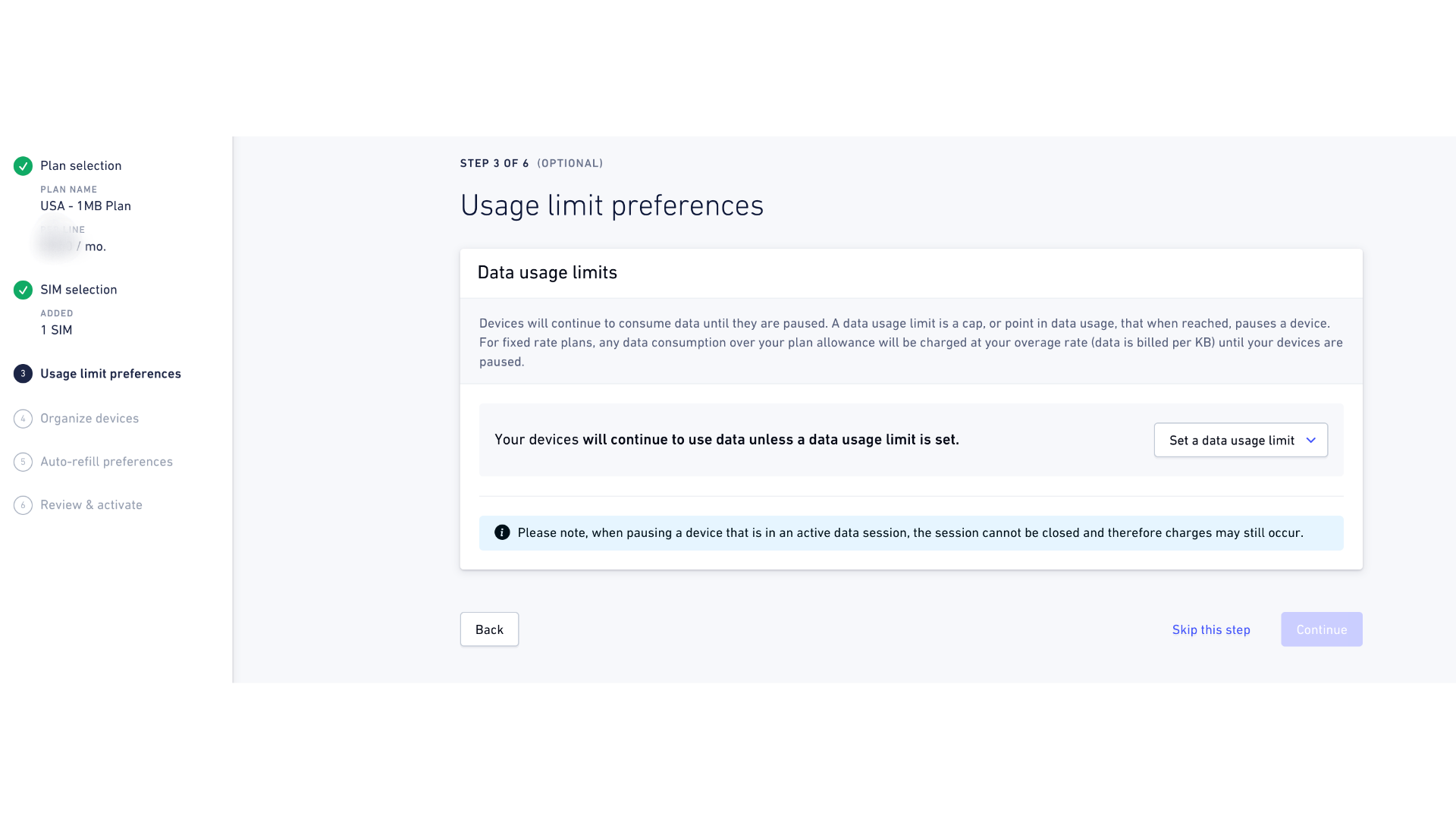 Step 4 - Device Organization & Tagging
In step four, you will have the option to add a custom prefix or tags to the devices you are activating. This can help you better manage and organize your fleet, and is an optional step.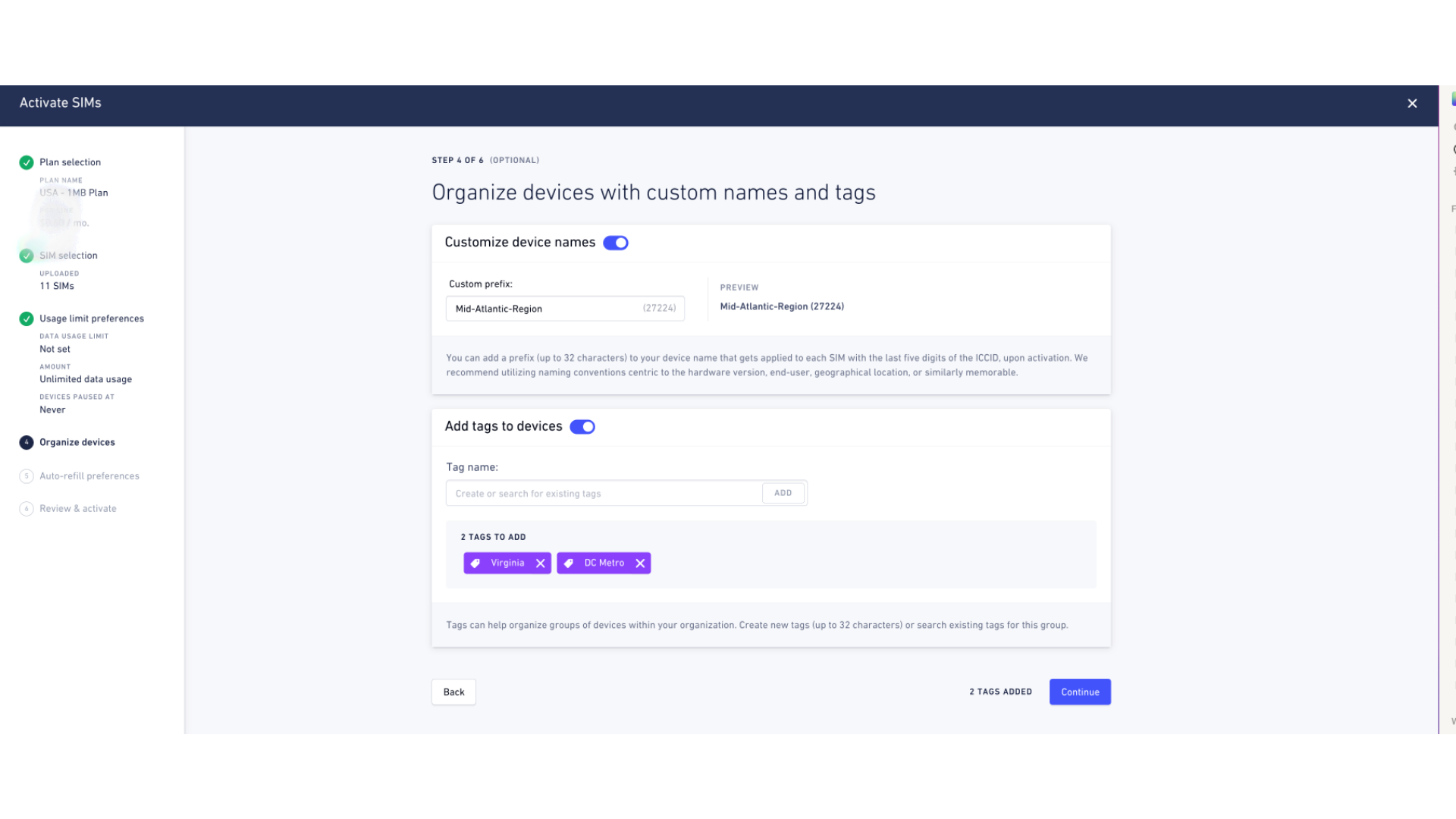 Step 5 - Auto-Refill Preferences
In step five, you can set up auto-refill which can ensure that your devices never go offline due to insufficient funds, and avoid any downtime. If you choose to enable auto-refill, you can set how much money to automatically add and when to add that allowance.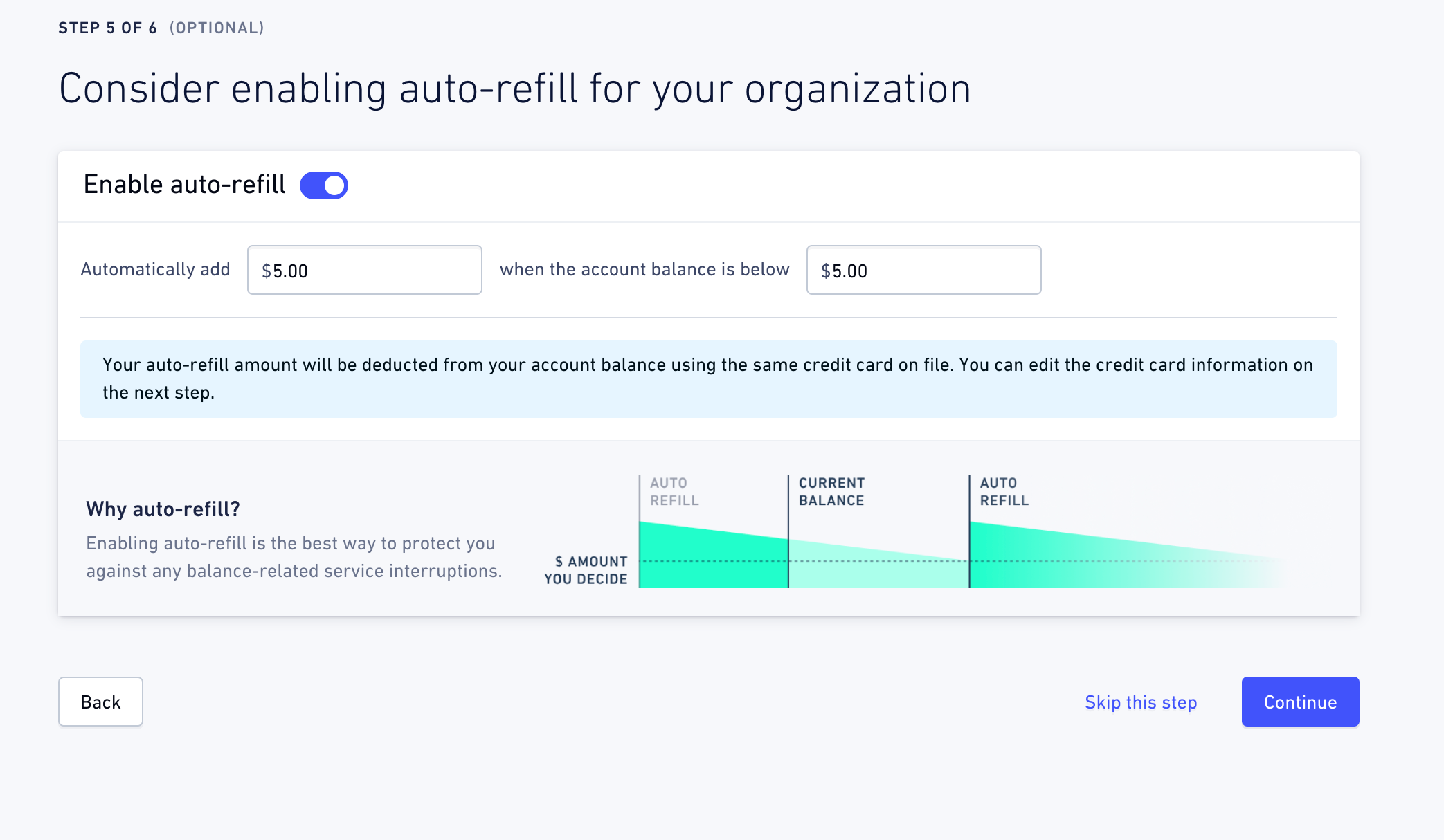 Step 6 - Review & Activate
You're almost there!
In the final step, you have the chance to review all the selections you have made so far, confirm payment information and activate your devices.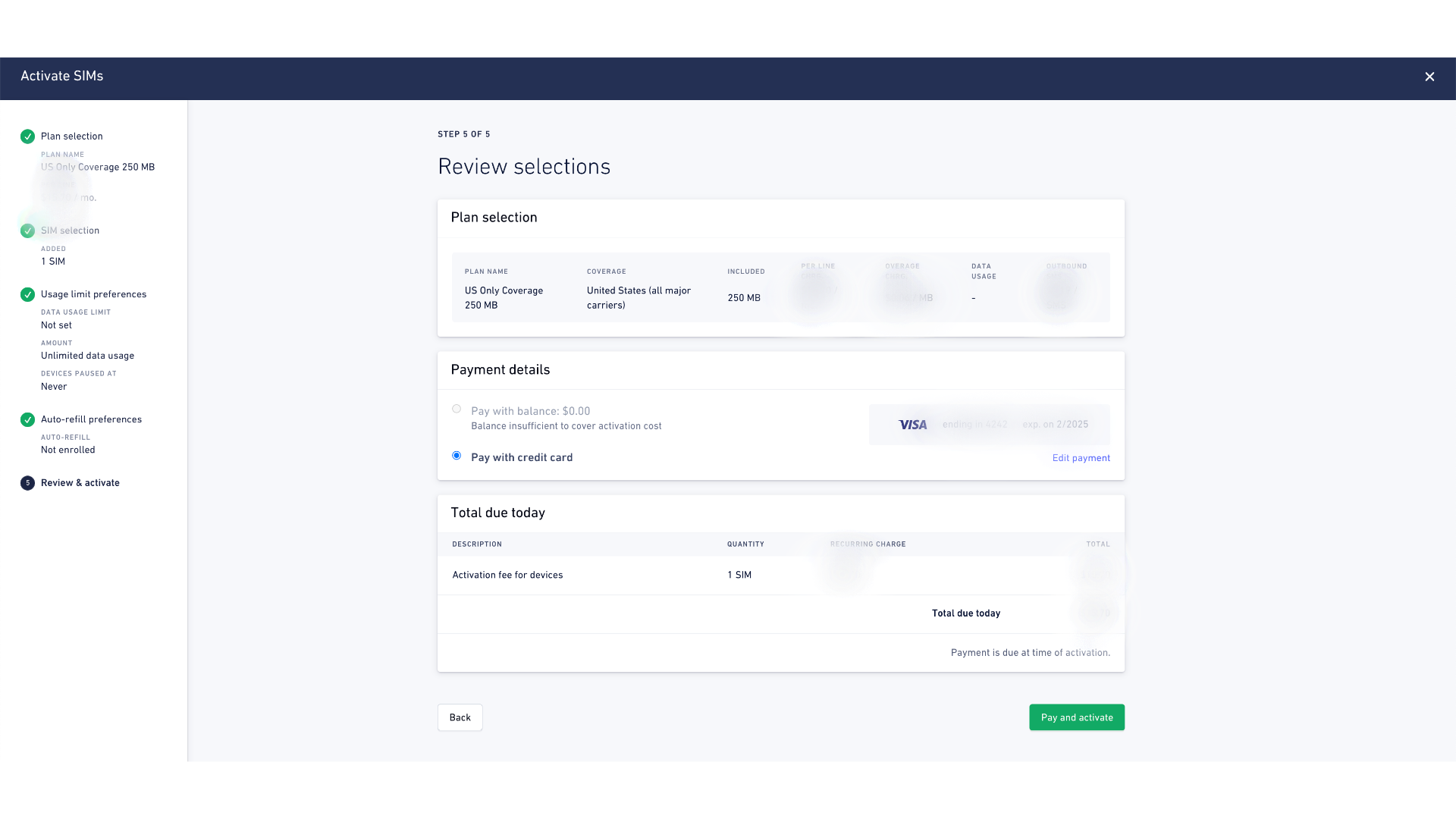 Once you click "Pay & Activate", you will see the final confirmation screen and you will be taken back to your dashboard.