In this guide we go over how to accept an invitation to collaborate on a Hologram organization.
Accepting a collaboration invite
Collaboration requires an Admin to invite you as a team member. In order to be a collaborator you will need to setup a Hologram Organization under your email. Once the request is received, log in to your dashboard under your organization. Navigate to the Settings section in the main menu, open the Your account page, navigate to the Organizations card, and press the Accept invitation button.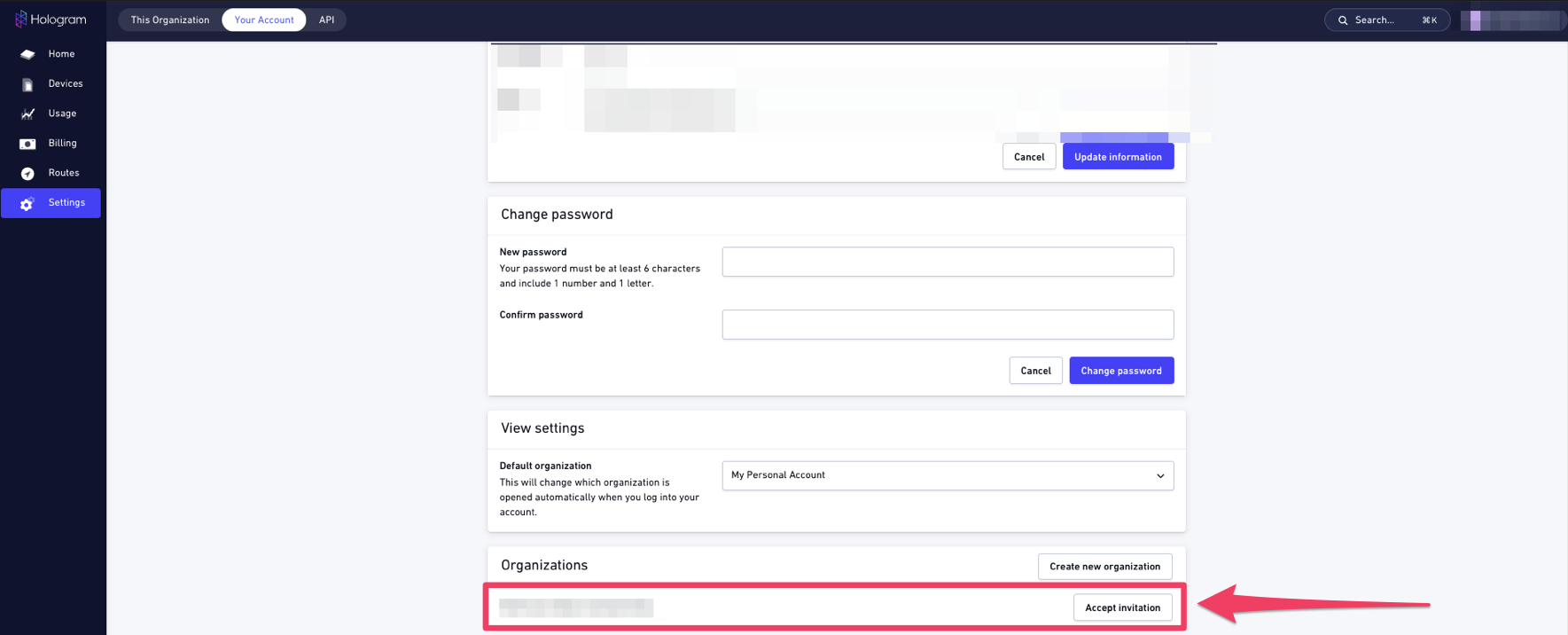 Setting a default organization
You can change the organization that first loads when you log in to your dashboard. To set a default organization, open the Your account page in the Settings section and find the View settings card. To change your default organization, simply select the organization you want to make the default from the Default organization dropdown.
Navigating multiple organizations
To switch organizations, open the Organizations dropdown in the upper right-hand corner of your dashboard and choose from the list of organizations you are a member of.